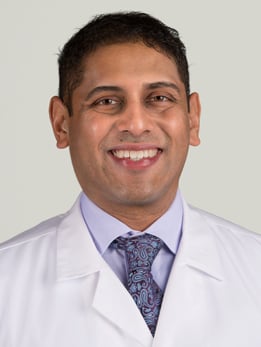 Interventional Cardiology, Cardiology (Heart Care) | More
Associate Professor of Medicine Clinical Director, Cardiology
Co-Director, Cardiac Catheterization Laboratory
UChicago Faculty Physicians hold faculty positions with the University of Chicago and provide care for patients on the academic health system's main campus in Hyde Park and in care centers throughout the Chicago region.
Close
773-702-9461
Atman P. Shah, MD, is an interventional cardiologist who specializes in utilizing minimally invasive, catheter-based techniques. Dr. Shah performs angioplasty, stenting, atherectomy and thrombectomy procedures to treat patients with heart disease. He specializes in caring for patients with complex structural heart disease including atrial septal defects, ventricular septal defects, patent foramen ovale and aortic valve stenosis. Dr. Shah also uses catheter-based treatments to reduce the risk of stroke in patients with atrial fibrillation.
Dr. Shah's research efforts focus on improving survival rates in patients who have experienced a cardiac arrest or an acute myocardial infarction (heart attack). Additionally, he studies new therapies that can help save heart muscle during a heart attack. Dr. Shah is the primary investigator on a number of large multicenter clinical trials investigating novel medications and devices designed to improve the quality of life in patients with coronary artery and structural heart disease.
Dr. Shah has authored six book chapters and more than 50 abstracts and publications. A dedicated educator, he trains medical students, residents and fellows. He is the recipient of several honors and awards for clinical service, leadership and teaching.
Read more from Dr. Atman Shah