The University of Chicago Medicine is one of few programs in the U.S. that specializes in reproductive health counseling for patients with lupus, different forms of arthritis, vasculitis, and other autoimmune and rheumatic conditions.
With our unique expertise in rheumatic disease management and our extensive knowledge of medication safety, we provide personalized consultations for medication management in patients with autoimmune and rheumatic conditions who are:
We offer consultations in-person or by video visit for patients with:
Ankylosing spondylitis (AS)
Antiphospholipid antibody syndrome (APS)
Inflammatory myositis such as dermatomyositis and polymyositis
Juvenile idiopathic arthritis (JIA)
Lupus (SLE)
Mixed connective tissue disease (MCTD)
Periodic fever syndromes
Psoriasis and psoriatic arthritis
Rheumatoid arthritis (RA)
Scleroderma/systemic sclerosis
Still's disease
Uveitis
All forms of vasculitis
Other more rare autoimmune and rheumatic conditions
As the evaluation and treatment of autoimmune and rheumatic conditions have improved, so has our expertise in supporting reproductive health and family building goals for patients with these diagnoses.
Coordinating Your Care Before and During Pregnancy
Having a baby is an exciting time. If you have a chronic autoimmune or rheumatic condition, we understand that it can also be challenging to manage your medication, disease flares, and your overall health before and during pregnancy. Our experts can help.
Pre-Conception and Fertility Treatment Consultations
During an in-person or virtual pre-conception consultation, we start by reviewing your medical history and medications and creating a pregnancy plan. If you are undergoing infertility treatment or interested in fertility preservation, we'll partner with your reproductive endocrinologist to make sure it's the best time. We'll also make sure you're on the appropriate medications for your chronic autoimmune or rheumatic condition.
Pregnancy Consultations
If you're already pregnant, we can help manage your condition during pregnancy — even working with your current rheumatologist, obstetrician, maternal-fetal medicine physician or other specialists to provide the best care possible for you and your baby.
Leading Advancements in Rheumatologic Care During Pregnancy
We are also active in research and advocacy to increase medical advancements and awareness of medication safety in pregnancy so that many more patients with autoimmune and rheumatic diseases can have successful pregnancies now and in the future.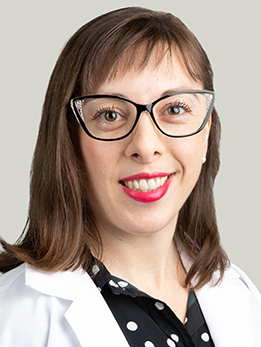 Cuoghi Edens, MD
Rheumatologist Cuoghi Edens, MD, provides care for children and adults with rheumatic diseases, including lupus, mixed connective tissue disease, juvenile idiopathic arthritis, psoriatic arthritis, vasculitis, dermatomyositis and other more rare conditions
Learn more about Dr. Edens
Request an Appointment
The information you provide will enable us to assist you as efficiently as possible. A representative will contact you within one to two business days to help you schedule an appointment.
You can also make an appointment with our providers by:
– Scheduling a virtual video visit to see a provider from the comfort of your home
– Requesting an online second opinion from our specialists
To speak to someone directly, please call 1-888-824-0200. If you have symptoms of an urgent nature, please call your doctor or go to the emergency room immediately.