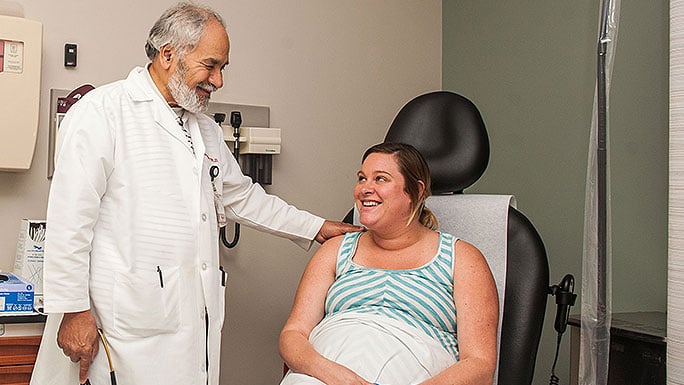 The University of Chicago Medicine offers comprehensive care for high-risk pregnancies, engaging experts in obstetric anesthesia, neurology, neurosurgery, pediatric cardiology, pediatric cardiac surgery, general pediatric surgery, pediatric otolaryngology, neonatology, endocrinology, genetics and other specialties as needed. Through collaborative discussion, our dedicated experts reach consensus on best practices and risk management strategies in even the most challenging obstetrical cases.
Coordinated Care for Complex Fetal Conditions
Our Fetal and Neonatal Care Center provides prenatal consultations and the highest level of care for babies facing critical health challenges.
Fetal & Neonatal Care Center
Request an Appointment
You can also schedule an appointment instantly for in-person and video visits through our online scheduling portal.
The information you provide will enable us to assist you as efficiently as possible. A representative will contact you within one to two business days to help you schedule an appointment.
To speak to someone directly, please call 1-888-824-0200. If you have symptoms of an urgent nature, please call your doctor or go to the emergency room immediately.
Maternal-Fetal Medicine Articles & News