Deciding if a stem cell transplant is indicated and if a patient is a good candidate for the procedure can be challenging. We welcome your questions about indications for transplantation and patient eligibility.

To ensure the best care for your patients, we:
Offer experience and expertise on challenging and unique cases
Provide you with timely and direct communication
Partner with you for a collaborative approach to your patient's treatment
Provide innovative clinical research and compassionate clinical care to your patients
Return your patient to you and your practice


Contact Us
Call us at 773-702-1994 or email BMT.Intake@uchospitals.edu for a direct link to the University of Chicago Medicine cancer and stem cell transplant experts and assistance with referrals, admitting patients and consultations.
Disease-Specific Care for Blood Cancers
Participate in a Clinical Trial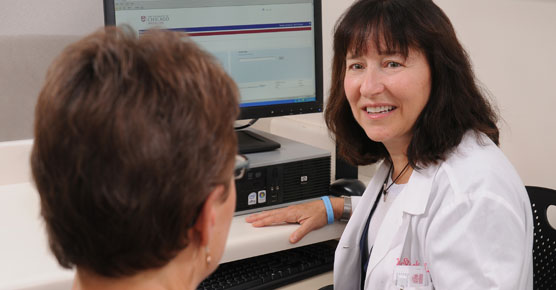 Get a Second Opinion