Genetic information is a critical piece of the puzzle when treating cancer. Through tumor sequencing at the Molecular Diagnostics Laboratory at the University of Chicago Medicine, we provide clinicians with the insights they need.

By combining the latest genomics technologies and advanced bioinformatics, our team helps clinicians better define a cancer, predict its progression and select the best possible treatment for each patient.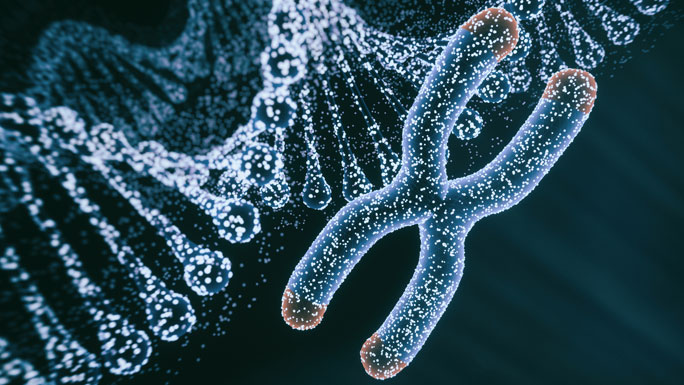 Next-Generation Sequencing and Personalized Medicine for Cancer
In recent years, next-generation sequencing has transformed cancer treatment and made personalized medicine possible. Among academic medical centers in the Midwest, we offer some of the most comprehensive tumor panels available. Clinicians routinely turn to us for biomarker testing to guide cancer treatment for:
Colon cancer

Endometrial cancer

Leukemia/lymphoma

Lung cancer

Brain cancer

Melanoma



Support for Second Opinions
As part of UChicago Medicine's world-class pathology department, we work as part of a team to provide cancer sequencing to inform second opinions on cases when needed. We offer rapid turnaround times and one-on-one consultations with our experts when you need answers to your most challenging cases.
A Team Approach to Care
Collaboration is at the heart of what we do. In fact, we have assembled a national consortium of labs that are working together to speed the implementation of clinical genomics at academic medical centers across the United States. Our team also has developed a free, publicly available information system to accelerate the adoption of genomics technologies in clinical labs.
Our team also participates in a number of research collaborations and regularly publishes papers on bioinformatics and next-gen sequencing for cancer. We are driven to continuously seek new ways to leverage the latest technologies for the care of our patients.
Tests Available
A menu of tests is available on the UChicago Medicine Medical Laboratories website.
Our team aims to provide rapid turnaround times, clear communication and outstanding customer service. To order a test, please contact us at 1-833-UCM-LABS (1-833-826-5227). More information about our lab is available on our website.
How to Send a Specimen
GOAL Consortium formed to empower academic molecular testing laboratories
Founded as a way to split the cost of expensive lab reagents, the Consortium now shares expertise and connects academic pathology testing labs nationwide.