Skip to content
Stress and stomach pain: When should you see a specialist?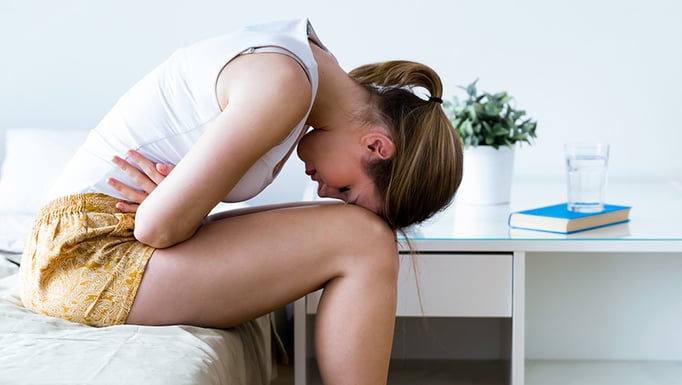 Can stress or anxiety cause stomach pain?
Do you ever feel like there's a knot in your stomach when you're worried or stressed? Do nerves make you feel butterflies in your gut? Whether it's a one-time stressor or chronic worry, stomach problems are among the most common symptoms of stress and anxiety. As a gastroenterologist at UChicago Medicine Ingalls Memorial, I help patients determine if their stomach pain is stress-related or if their symptoms are caused by a more serious condition.
Should I see a doctor if I get stomach pains when I am stressed?
If you have stomach or gastrointestinal discomfort, you should be seeing your primary care doctor at least once a year. If the pain is not severe and doesn't require immediate medical attention, your primary care physician may refer you to a gastroenterologist — a specialist in the treatment of diseases of the GI tract and liver. A gastroenterologist can help rule out if your stomach pain is happening naturally versus from a stressful situation.
Why does stress cause stomach pain or GI discomfort?
When a person is stressed, the adrenal glands make and release the hormone cortisol into the bloodstream. This causes the fight-or-flight response, and can also trigger abdominal discomfort, stomach cramps, constipation, diarrhea, nausea and other symptoms.
People experiencing chronic stress may also eat more or eat unhealthy foods, smoke, or drink more alcohol or coffee than normal. These new habits can also cause stomach or GI discomfort.
How can you tell when GI symptoms are associated with a temporarily stressful situation, or when it's a more serious condition?
Warning signs like weight loss, bloody or black stools, or abnormal lab results that indicate anemia or other abnormalities may show that something more serious is occurring.
Primary care physicians often refer patients who are acutely ill for a colon cancer screening. The Centers for Disease Control and Prevention (CDC) recommends that adults ages 50 to 75 at average risk be screened regularly for colorectal cancer. Some groups recommend starting at age 45, and anyone experiencing certain symptoms should be tested.
Though gastroenterologists can screen for and treat a wide variety of symptoms, conditions and illnesses caused by stress, it's important for patients to have a conversation with your primary care doctors about how to better manage stress to prevent stomach and GI issues.
My father, who was a longtime physician, always said "the stressed fall into the lap of a physician." We worked together in the Beverly neighborhood of Chicago for 25 years until he retired from medicine at age 88. My uncle also practiced medicine and inspired me to become a physician.
I enjoy working in same building where my dad worked. It's really a community-based office setting that's safe and welcoming for patients. My wonderful staff helps to keep my stress levels down!
Kevin Dolehide, DO, sees patients at the UChicago Medicine Medical Group in Beverly and Ingalls Memorial Hospital in Harvey.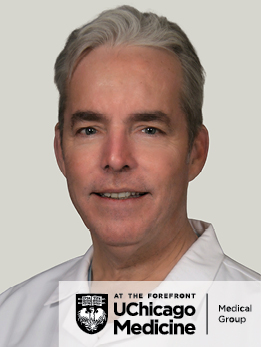 Kevin Dolehide, DO
Kevin Dolehide, DO, is a gastroenterologist who provides comprehensive care to patients with a wide range of gastrointestinal disorders, including irritable bowel syndrome (IBS) and gastroesophageal reflux disease (GERD).
See Dr. Dolehide's physician profile