Skip to content
COVID-19 vaccines and IBD: What patients need to know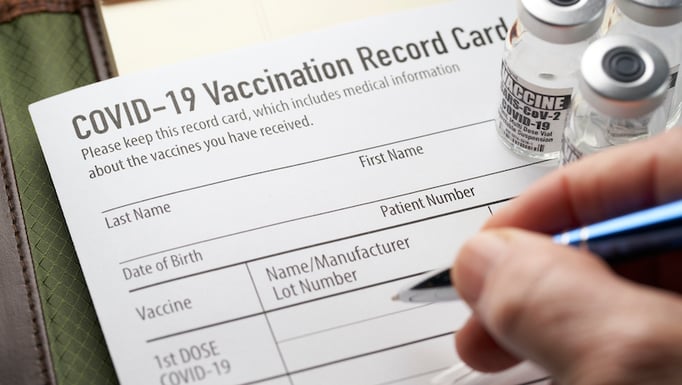 Patients with inflammatory bowel disease (IBD), such as Crohn's disease and ulcerative colitis, should know that the three vaccines currently available for COVID-19 are safe and effective for people who have chronic inflammation of their digestive tract.
Should I get a COVID-19 vaccine if I have IBD?
Yes, you should get vaccinated against COVID-19, regardless of whether you're offered the Pfizer-BioNTech, Moderna or Johnson & Johnson's Janssen COVID-19 vaccine. All three vaccines were rigorously tested for safety and effectiveness in clinical trials and do not contain live virus that could be dangerous for someone who takes IBD medications that weaken the immune system. The Pfizer and Moderna vaccines each require two shots and rely on messenger RNA technology to teach our immune systems to recognize and defend against SARS-CoV-2, the virus that causes COVID-19. Only one shot is needed for the Johnson & Johnson vaccine, which uses a harmless genetically modified adenovirus to prime the immune system against SARS-CoV-2. If you have any allergies to vaccine ingredients, you may not be eligible to take the vaccines – make sure to check with your doctor about this beforehand. The ingredients for the Pfizer-BioNTech vaccine, Moderna vaccine and Johnson & Johnson vaccine are listed online.
Does the type of IBD therapy I'm receiving and timing matter when getting vaccinated?
It doesn't matter whether you're on maintenance medication or in active treatment, and you don't have to time your vaccination to your medication cycle. Get vaccinated once you're eligible. If you're on immune-modifying therapies, such as corticosteroids, immunomodulator and anti/TNF medications, these medicines may render the vaccine somewhat less effective by weakening your immune system response to the vaccines, although we don't know whether this will occur. Regardless, this isn't a reason to delay getting vaccinated or to stop your treatment. Speak with your doctor about a vaccination plan. In clinical trials, the Pfizer-BioNTech, Moderna and Johnson & Johnson vaccines were all highly effective at preventing severe COVID-19. We're confident that you will likely have excellent protection against SARS-CoV-2, even if you are receiving IBD treatments.
Will the vaccine cause my IBD to flare?
There is no evidence that any vaccines cause IBD flares, and there is no reason to expect this to occur based on the mechanisms of the COVID-19 vaccines. You may get a sore arm from the injection, and you may have side effects for a couple of days after being vaccinated, including fever, chills, fatigue and headaches – this is your immune system being trained to recognize and attack the virus. If those symptoms persist, contact your doctor.
If I've already had COVID, do I still need to get vaccinated?
It's important that you still get vaccinated, even if you've tested positive for COVID-19 in the past and recovered. Depending in part on how sick you were with COVID-19, your immune system may or may not have mounted a strong response and developed enough antibodies to protect you in the future. However, it's currently recommended that you wait 90 days after a COVID-19 infection before getting vaccinated.
For more information about this topic, listen to Dr. Russell Cohen discuss the implications of COVID-19 on IBD on an episode of ReachMD's podcast.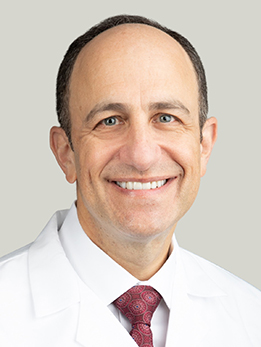 David T. Rubin, MD
Dr. Rubin specializes in the treatment of digestive diseases. His expertise includes inflammatory bowel diseases (Crohn's disease and ulcerative colitis) and high-risk cancer syndromes.
See Dr. Rubin's physician bio
Learn More About COVID-19