Skip to content
Search for a second opinion leads Florida man with squamous cell cancer to UChicago Medicine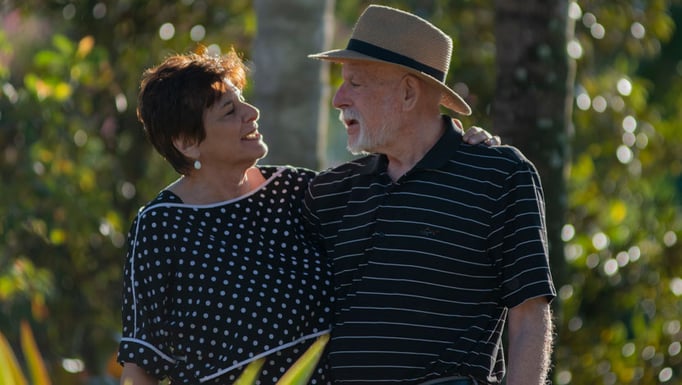 Sharon and Bernie Mark
The skin cancer, a squamous cell carcinoma on Bernie Mark's scalp, had spread down the side of his head.
After multiple surgeries, his doctor told him he had no choice but to have yet another complex surgery. That didn't sit well with Bernie, who decided to seek out a second opinion and other treatment options.
The 73-year-old, semi-retired tax attorney, who lives in Boynton Beach, Florida, was willing to go anywhere in the country to get the best possible care. Time was of the essence because his cancer was spreading. So Bernie, his wife, Sharon, and their adult daughters, Jamie and Caryn, quickly started researching his condition. They dove into medical journal articles, research studies, doctor profiles, clinical trial data and hospital websites.
Since Bernie previously had a kidney transplant, one article stood out. It focused on treating transplant patients who have cancer without harming the transplanted organs. The author was oncologist Sonali Smith, MD, a University of Chicago Medicine lymphoma expert.
The Mark family describes what happened next as a meant-to-be moment. Bernie and Sharon's daughter Jamie, who lives in Chicago, was playing tennis with her friend Kim and mentioned the article, wondering aloud if they might know someone who knows this UChicago Medicine physician. Kim's response? "I had dinner with Dr. Smith last night! Our daughters are best friends."
Kim immediately connected Jamie to Smith. After reviewing Bernie's medical records, Smith referred them to UChicago Medicine head and neck cancer specialists Nishant Agrawal, MD, Alexander Pearson, MD, PhD, and radiation oncologist Daniel Haraf, MD.
We've been to a lot of different hospitals and everyone at UChicago Medicine treated us above and beyond what we could have hoped for.
By this time, Bernie and Sharon had consulted oncologists and surgeons at three other hospitals – two in Florida and one in their native New York. But after a video visit with Agrawal, Pearson and Haraf, they were confident they'd found the right place. Days later, the couple flew to Chicago and Bernie began his cancer treatment.
"We've been to a lot of different hospitals and everyone at UChicago Medicine treated us above and beyond what we could have hoped for," Sharon said. "These doctors didn't know us from anyone, and yet they took the time to study Bernie's case, explain all the pros, all the cons, all the limitations and the best outcomes."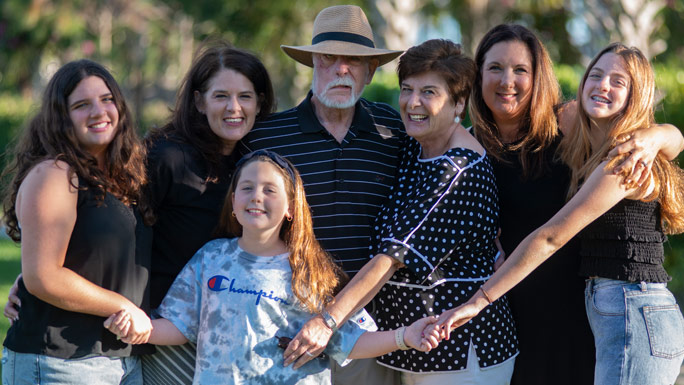 UChicago Medicine also was the only hospital to include a nephrologist, Michelle A. Josephson, MD, to insure the optimum function and least harm to Bernie's transplanted kidney.
"We liked that all of these specialists were going to work together as a unit to treat him," Sharon added. "They gave us the overall picture and didn't pressure us to go in any one direction. They told us, 'If this doesn't work, there are other options.'"
The icing on the cake was that their daughter, Jamie, would be in Chicago to provide support and temporary housing.
So far, Bernie's cancer treatment journey has included successes and remissions as well as complications and recurrences. Given his immunocompromised state related to his kidney transplant, Bernie's skin cancer has been relentless.
"But so are we," Agrawal said.
For his first treatment at UChicago Medicine in November 2020, Bernie received a specialized chemotherapy boost and radiation that killed the cancer cells near his ear without damaging his transplanted kidney. The Marks returned home six weeks later, receiving weekly check-in calls from physician assistant Margaret Colleton, PA, and nurse navigator Patricia Heinlen, BSN, RN.
Five months later, Bernie experienced wound complications and returned to Chicago for a checkup. He ended up staying for eight months, renting an apartment with Sharon and having three more surgeries to remove cancer that kept popping up around his head and neck.
We liked that all of these specialists were going to work together as a unit to treat him.
In the summer of 2021, Bernie underwent an 18-hour surgery at UChicago Medicine that involved his entire specialized, multidisciplinary team. Otologist Terence Imbery, MD, said it was a challenging surgery because the cancer went deep into Bernie's ear, requiring the removal of his ear canal, outer ear, and associated soft tissue and lymph nodes. It left a large area to repair. Plastic and reconstructive surgeon Lawrence J. Gottlieb, MD, used advanced microsurgical techniques and closed the wound with a complex chimeric flap of skin tissue from his thigh.
A few months later, Bernie began biweekly infusions of cetuximab, a targeted therapy used for advanced head and neck cancer.
Like many patients with stubborn cancers, Bernie still faces a long road ahead. Even though the Marks returned home to Florida in December 2021, they will return again in late January 2022 for a routine evaluation. Agrawal and the other doctors on Bernie's medical team vow to relentlessly fight against this cancer.
Though it's difficult and disruptive to their lives to go back and forth between Florida and Chicago, Bernie and Sharon both believe it's worth the trip for this expert team of doctors. In appreciation for the care they received, the Marks plan to make a philanthropic gift to support head and neck cancer research at UChicago Medicine.
"The members of my medical team are each sensitive, responsive and compassionate. They individually treat me as if I were a member of their families," Bernie said.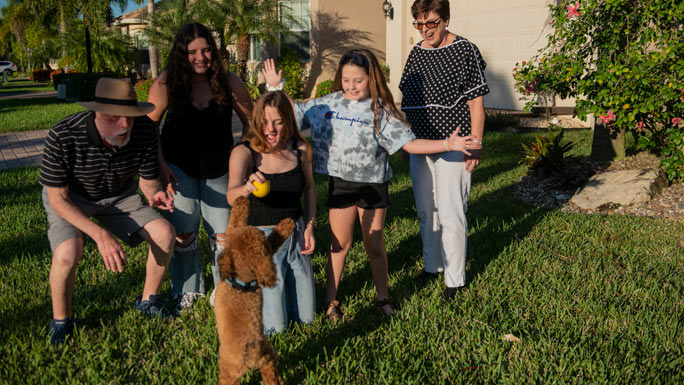 Traveling out of state and long distances for medical care is challenging. It also can be isolating for the spouse or person accompanying the patient. However, Sharon offered advice to anyone seeking a second opinion or having cancer treatment far from home.
"Do your research and find your people. That's the key," Sharon advised. "We have such a high level of confidence in everyone from the physician assistant and nursing staff to the doctors. Each and every single one of them has been amazing. There are no airs about any of these doctors. They are always available and responsive, as is the nursing staff. It has had a reassuring effect on the whole family to know the team is always looking at future options. It gives us a sense of peace, knowing we'll all be able to deal with whatever comes next."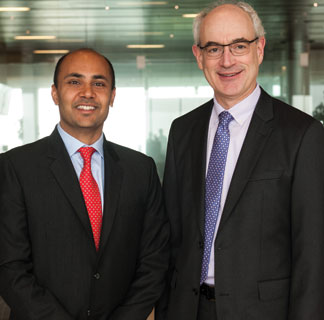 Head and Neck Cancer Care
UChicago Medicine pioneered several breakthroughs in the treatment of head and neck cancer, including organ-sparing combined radiation and chemotherapy approaches that can cure locally advanced head and neck cancers while preserving critical functions such as speech and swallowing.
Explore our head and neck cancer care program