Skip to content
The AACR annual meeting is virtual for a second consecutive year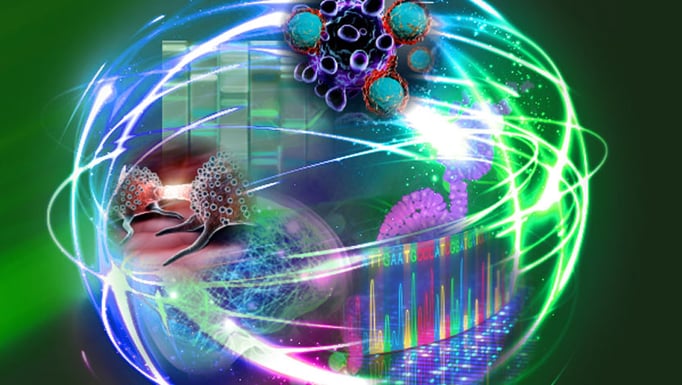 The American Association for Cancer Research (AACR), the world's largest organization devoted to cancer research, draws tens of thousands of people from across the globe to attend its annual meeting to learn about the latest discoveries. In 2021, for the second consecutive year, the AACR Annual Meeting is in a virtual format. The theme for 2021 is: Discovery Science Driving Clinical Breakthroughs.
The first week of the meeting, held April 10-15, 2021, was packed with seminars, poster presentations and panel discussions sharing the latest advances in all aspects of cancer research, including cancer biology, translational and clinical studies, and cancer prevention and population studies.
The second week of the meeting will be held May 17-21, 2021, and will feature educational workshops, meet the expert sessions and professional advancement sessions. Registration is still open for the second week.
This year's meeting was kicked off with a warm welcome from AACR Chief Executive Officer, Margaret Foti, PhD, MD, followed by remarks from AACR President, Antoni Ribas, MD, PhD. The AACR leaders were joined by Speaker Nancy Pelosi, of the United States House of Representatives, who delivered an encouraging message about the future of cancer research.
University of Chicago Medicine Comprehensive Cancer Center researchers and clinicians were invited to share their recent achievements in basic and clinical cancer research with the international audience of this remarkable program. The full list of UChicago Medicine cancer presentations and abstracts is available, and selected highlights are featured below.
Kunle Odunsi, MD, PhD, AbbVie Foundation Director of the Comprehensive Cancer Center, and an expert in gynecological cancers, chaired a session about advances in endometrial cancer, with a focus on the use of immunotherapies, and the current state and future opportunities in treating endometrial cancer. This session consisted of individual seminars and a panel discussion let by Odunsi. An additional session chaired by Odunsi focused on targeted therapy for ovarian cancer in clinical trials.
Rita Nanda, MD, Associate Professor of Medicine and Director of the Breast Oncology Program, chaired a session on developing more effective treatments for triple-negative breast cancer. Nanda discussed emerging therapeutic strategies for triple-negative breast cancer, including novel immunotherapeutic approaches, and chaired a panel discussion with the breast cancer oncologists who presented during the session.
Thomas Gajewski, MD, PhD, AbbVie Foundation Professor of Cancer Immunotherapy, presented innovative research on mechanistic aspects of immunotherapy efficacy versus resistance. Related to this session, Gajewski chaired a panel discussion on mechanisms and biomarkers of response and resistance to immune therapy.
Maryellen Giger, PhD, A. N. Pritzker Distinguished Service Professor of Radiology, and expert in computer-aided cancer diagnosis, presented new discoveries from her lab during the artificial intelligence in cancer imaging session, and participated as a panelist in a follow-up forum. Giger discussed radiomics and using machine learning for breast cancer in diagnosis and therapeutic response.
Ralph Weichselbaum, MD, Daniel K. Ludwig Distinguished Service Professor and Chair of Radiation and Cellular Oncology, presented his research on novel insights into oligometastasis and therapeutic opportunities in a session focused on uncovering new options for treating metastatic cancer. Weichselbaum participated in a panel discussion following the research presentations.
Olufunmilayo (Funmi) Olopade, MD, Walter L. Palmer Distinguished Service Professor of Medicine and Human Genetics, joined the session focused on the changing therapeutic landscape of cancer biology. Olopade discussed inherited susceptibility to cancer and how to leverage new genetic data to improve precision cancer care.
Steven Chmura, MD, PhD, Associate Professor of Radiation and Cellular Oncology, specializes in treating brain, breast and gastrointestinal cancers. Chmura delivered an insightful presentation on the abscopal effect – a phenomenon wherein a primary tumor is treated, and shrinkage of that primary tumor is associated with shrinkage of metastatic tumors.
Up and coming young investigators were featured in a session called NextGen Stars Spotlight. Yuxuan (Phoenix) Miao, PhD, assistant professor of the Ben May Department for Cancer Research, presented new research on stem cell-immune cell interactions and their impact on cancer immunotherapy.
On-demand sessions from the AACR meeting will be available until June 21, 2021, to help everyone make the most of the meeting. Next year, in 2022, the organizers are planning for an in-person live event in New Orleans, so mark your calendars for April 8-13, 2022.