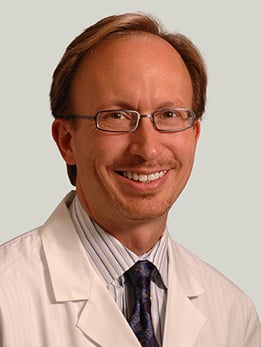 Hematology and Oncology (Cancer) | More
AbbVie Foundation Professor of Cancer Immunotherapy
A clinically integrated network of physicians and providers employed by UChicago Medicine who offer care in inpatient, community, ambulatory, acute care or extended care settings.
Close
855-702-8222
Thomas Gajewski, MD, PhD, investigates and develops new treatments for patients with melanoma. He has a special interest in the development of immunotherapies against this disease. Dr. Gajewski also leads development of immune-based therapies for other cancers, using new laboratory data on how the immune system is regulated to develop novel clinical trials.
Dr. Gajewski serves as an editor for
Cancer Research
and
Journal for Immunotherapy of Cancer
. In addition, he is immediate past president of the Society for Immunotherapy of Cancer and has served on the program committees for the American Society for Clinical Oncology (ASCO) and the American Association for Cancer Research (AACR).
Read more from Dr. Thomas F. Gajewski