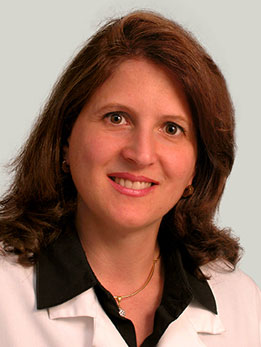 Associate Professor of Medicine
UChicago Faculty Physicians hold faculty positions with the University of Chicago and provide care for patients on the academic health system's main campus in Hyde Park and in care centers throughout the Chicago region.
Close
773-702-6138
Silvana Pannain, MD, is a skilled endocrinologist. She provides advanced endocrinology care for patients who have weight problems or endocrine disorders, such as:
Pituitary disease
Adrenal disease
Metabolic syndrome (also known as the dysmetabolic syndrome, metabolic syndrome X or insulin resistance syndrome)
She uses highly specialized biochemical testing methods and the newest drug treatments available. Dr. Pannain also serves as director of Chicago Weight, a weight loss program and support group at the University of Chicago Medicine. She works closely with teams of specialists — including behavior therapists, dietitians, exercise therapists, bariatric surgeons, cardiologists, lipidologists, hypertension specialists and sleep specialists — to develop comprehensive weight management plans for adult patients. These multidisciplinary teams combine counseling and medical treatment options to help patients lose weight. The Chicago Weight program also teaches patients to maintain a healthy lifestyle by permanently changing diet, exercise and behaviors.
Dr. Pannain's clinical and research interests include obesity, metabolic syndrome and related health conditions, such as obstructive sleep apnea and diabetes. She investigates the metabolic and endocrine aspects of chronic partial sleep loss, which is generally considered a risk factor for obesity and insulin resistance. Additionally, she is studying the effects of gastric bypass surgery on metabolism, sleep and hunger.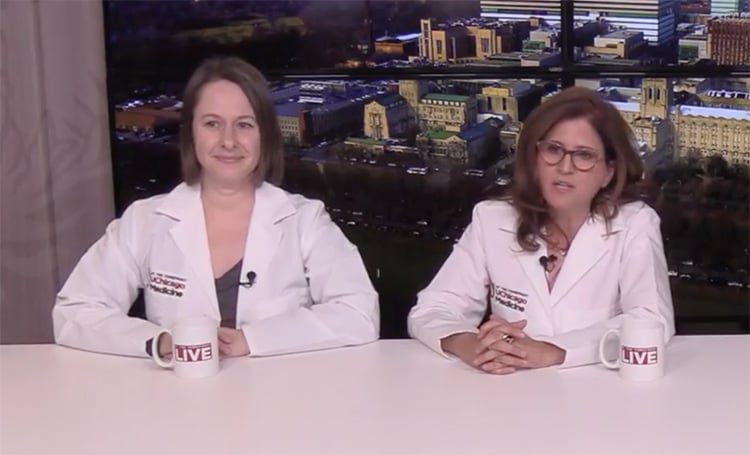 Weight Management Q&A
What are the main reasons people struggle to lose and maintain weight? We spoke with weight management experts Silvana Pannain, MD, obesity specialist and endocrinologist, and Andrea Busby, PhD, health psychologist answering viewer questions.
Watch Video
Watch Video With Transcript