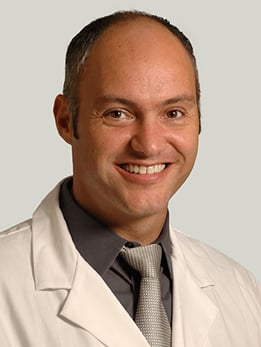 Septimiu Murgu, MD, provides care for patients with
lung cancer
, central airway disorders, including tracheomalacia (softening of the trachea), excessive dynamic airway collapse and tracheal stenosis. He specializes in interventional pulmonology, using minimally invasive techniques to diagnose and treat problems of the respiratory system.
In his research, Dr. Murgu uses novel imaging technology to better understand airflow dynamics and the scientific characteristics of malignant and benign pulmonary diseases. Through this research, he hopes to improve treatment and follow up protocols for patients with central airway disorders, including lung cancer.
Dr. Murgu has published numerous original scientific articles and authored a textbook on bronchoscopy. An accomplished teacher and speaker, he contributes to development and implementation of a new curriculum for bronchoscopy-related education, and is frequently invited to present his work at national and international conferences.
In addition, Dr. Murgu has been named one of "America's Top Doctors" by Castle Connolly Medical Ltd.