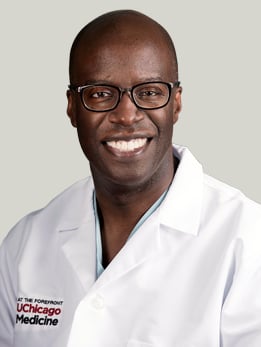 Russell R. Reid, MD, PhD, is a highly skilled surgeon who specializes in pediatric plastic surgery. He is fellowship-trained in craniomaxillofacial surgery and has particular expertise in the area of surgery of the face, jaw, palate and skull.
An accomplished author, Dr. Reid has published book chapters and several peer-reviewed journal articles on a variety of topics, from craniofacial surgery techniques to wound healing.
Dr. Reid's research interests include the regeneration of bone for the repair of complex craniofacial defects, the biology of skull and facial sutures, and genetic expression in craniofacial development. He also studies ways to improve diagnostic testing for craniofacial patients.