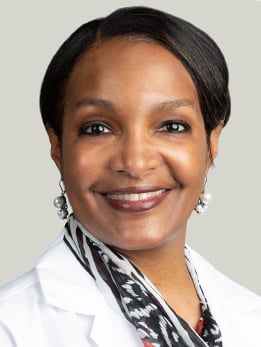 Internal Medicine, Primary Care | More
Professor of Medicine
Associate Director, Chicago Center for Diabetes Translational Research
UChicago Faculty Physicians hold faculty positions with the University of Chicago and provide care for patients on the academic health system's main campus in Hyde Park and in care centers throughout the Chicago region.
Close
773-702-0240
Monica Peek, MD, MPH, specializes in general internal medicine and preventive health for adults. She has a particular interest in reducing health care disparities and concentrates these efforts on diabetes care and breast cancer-screening education for African American patients.
As principal investigator on two multi-year clinical studies, Dr. Peek aims to improve diabetes care and medical outcomes for patients on the South Side of Chicago. Also, in her role as one of two inaugural Faculty Fellows in the Bucksbaum Institute for Clinical Excellence at the University of Chicago Medicine, she explores how racial and cultural barriers impact physician-patient relations and shared decision-making.
Dr. Peek has been an invited speaker to many local and national medical meetings. She serves on the boards of several advocacy organizations and is regularly involved in community-based education activities. In addition, she is the author of more than 60 peer-reviewed publications and abstracts exploring health care disparities in minority populations.
At The Forefront Live: A Healthier Southside
Many African Americans living on Chicago's South Side suffer from chronic health issues such as diabetes and heart disease. UChicago Medicine community health physicians Doriane Miller, MD, Edwin McDonald, MD and Monica Peek, MD, discuss.