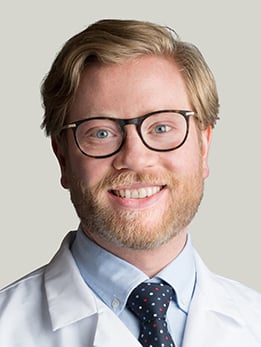 Assistant Professor of Surgery
A clinically integrated network of physicians and providers employed by UChicago Medicine who offer care in inpatient, community, ambulatory, acute care or extended care settings.
Close
773-702-1860
Luke Reynolds, MD, is a highly skilled urologist who specializes is the medical and surgical management of complex kidney stones and benign prostate disease. Dr. Reynolds was trained in advanced kidney stone surgery, robotic and laparoscopic surgery for kidney disease, and kidney transplants. He also has expertise in a wide range of endourologic procedures, including percutaneous nephrolithotomy, ureteroscopy, shockwave lithotripsy and more.
Along with his clinical work, Dr. Reynolds is actively researching ways to enhance his patients' quality of life. Currently, he is studying the cause of kidney stone formation and investigating treatments that prevent stone disease. Dr. Reynolds is also committed to improving kidney stone surgery outcomes, with a focus on decreasing post-operative pain and maximizing the patient experience.