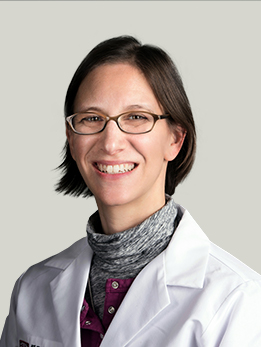 Julie Chor, MD, MPH, specializes in patient-centered gynecologic and reproductive healthcare for adolescents and young adults. Dr. Chor's interests focus on contraceptive care for adolescents and young adults with complex medical conditions, menstrual irregularities, LGBTQIA care and sexually transmitted infection screening and counseling.
Dr. Chor's is committed to guiding adolescents and young adults through their first gynecologic visit in order to ensure this an educational and non-intimidating experience. She collaborates with colleagues in pediatric and internal medicine specialties to develop programs designed to help adolescents with complex medical diseases effectively transition their medical care from pediatrics to adult treatment
With Dr. Chor's clinical medical ethics training, she has concentrated her academic research on medical ethics, patient-centered care provision, and trauma-responsive care for adolescents and young adults. She is currently studying the first pelvic examination experiences of adolescents and young adults, particularly LGBTQ individuals, and how best to provide trauma-responsive family planning care.
Additionally, Dr. Chor understands the importance of physician education, and she regularly mentors medical students, residents and fellows, advising them on research and career planning throughout their training.