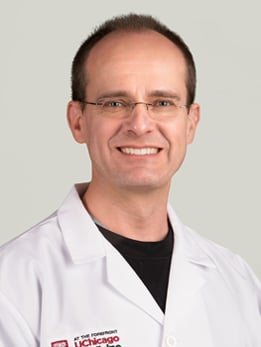 Jonathan Lorenz, MD, is an expert in interventional radiology for adults and children. Using image guidance and manipulating tiny instruments, he performs minimally invasive procedures for diagnostic and treatment purposes. These techniques often allow patients to avoid open and more invasive procedures.
Dr. Lorenz focuses his research on three areas in interventional radiology: liver transplantation, pediatric intervention, and embolization
A local and national leader in the education of radiologists, Dr. Lorenz has led courses and moderated scientific sessions at the national meetings of major radiological associations across the country. He is the author or coauthor of more than 80 journal articles, publications and abstracts, as well as several book chapters and textbooks. Dr. Lorenz serves as manuscript reviewer for the
American Journal of Roentgenology, Liver Transplantation
and the
Journal of Vascular and Interventional Radiology
.