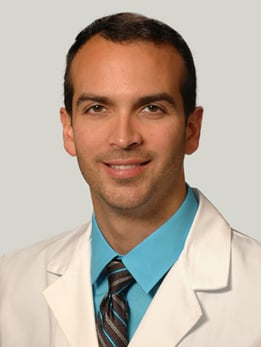 Edwin Ramos, MD, is a
neurosurgeon
with expertise in oncologic and complex
spinal surgery
. He cares for patients with malignant or benign tumors of the spine,
spinal cord and brain
, as well as patients with other degenerative or traumatic spine disorders. Dr. Ramos has significant experience with minimally invasive spinal reconstruction techniques, which aim to preserve function while reducing pain and recovery time.
In addition to his clinical work, Dr. Ramos is a dedicated educator and active author. He has written several book chapters on spinal tumors, degenerative spine disorders and other topics in complex spine surgery.