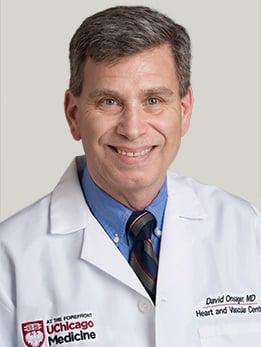 David Onsager, MD, is a highly skilled thoracic surgeon. Dr. Onsager has expertise in heart and lung transplantation as well as mechanical circulatory devices, including left ventricular assist devices and intra-aortic balloon pumps.
Through his research, Dr. Onsager has investigated ways to improve surgical techniques and processes, and has been published in multiple peer-reviewed journals, such as
Thoracic Cardiovascular Surgery.
UChicago Faculty Physicians who provide services at UChicago Medicine Ingalls Memorial are not employees or agents of UChicago Medicine Ingalls Memorial.