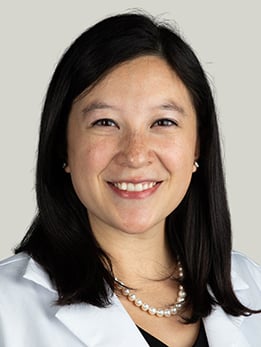 Pediatric Orthopaedic Surgery, Orthopaedic Surgery | More
Assistant Professor of Orthopaedic Surgery and Rehabilitation Medicine
UChicago Faculty Physicians hold faculty positions with the University of Chicago and provide care for patients on the academic health system's main campus in Hyde Park and in care centers throughout the Chicago region.
Close
773-834-3531
Clarabelle DeVries, MD, specializes in pediatric orthopaedic surgery, and takes a comprehensive approach to diagnosing and treating pediatric orthopaedic conditions, including scoliosis, clubfoot, hip dysplasia and cerebral palsy. Dr. DeVries' expertise spans everything from broken bones and sports injuries to limb deformities and length discrepancies.
Dr. DeVries understands that personalized treatment plans are crucial for long-term success with children and young adults. She ensures that each patient receives care that will not only improve their condition, but will also support proper musculoskeletal development throughout their lives.
Along with a devotion to her clinical practice, Dr. DeVries is also committed to improving care for her pediatric patients through research. She has investigated best practices in in pediatric orthopaedic surgery to provide the best solution for each individual child. Her research is published in several peer-reviewed journals such as the Journal of Pediatric Orthopaedics and more.