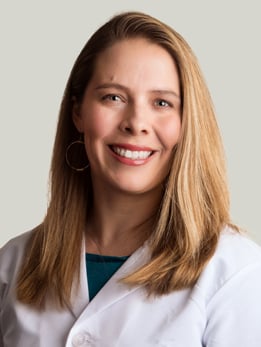 Assistant Professor of Obstetrics and Gynecology
Medical Director, Women's Health Friends and Family Program
UChicago Faculty Physicians hold faculty positions with the University of Chicago and provide care for patients on the academic health system's main campus in Hyde Park and in care centers throughout the Chicago region.
Close
773-702-6118
Carrie Smith, MD, is devoted to providing high quality patient care and establishing strong doctor-patient relationships. Dr. Smith spends time educating and counseling each patient about all of their healthcare options. Dr. Smith's goal is to help her patients make well-informed decisions about their own health. At times, she also teaches medical students and residents in the clinical setting as she works to help empower future physicians to provide excellent patient-centered care.
She previously served as the Medical Director for the obstetrics and gynecology faculty at Rush Associates in Women's Health, as well as served as the Medical Director of the Adolescent Family Center and the Section Chief of Ambulatory Obstetrics and Gynecology at Rush University Medical Center. While there, Rush honored Dr. Smith with the Patient Satisfaction Award, which is granted to physicians scoring in the top 10 percent of patient satisfaction nationwide.
At University of Chicago Medicine, Dr. Smith leads the Women's Health Friends and Family Program.