The key to the success of our bariatric surgery program is the multidisciplinary approach we take to treating obesity. We have assembled a team that provides unmatched expertise before, during and after weight loss surgery. With nearly 20 years of experience, our bariatric surgeons are among the best in the Chicago area. In addition to bariatric surgeons, our team includes other specially trained physicians, dietitians, nurse practitioners and clinical psychologists.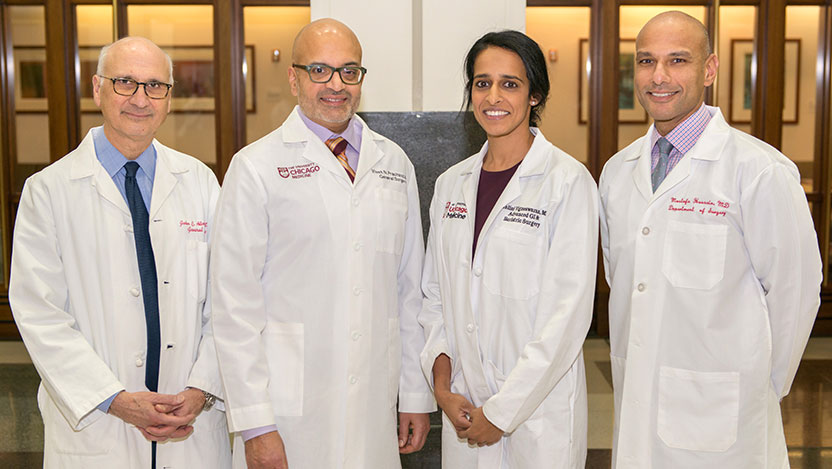 It is important to keep in mind that any bariatric surgical procedure is a tool, not a cure. In order to have the best outcomes possible, it is critical to make significant changes in diet and lifestyle following surgery. All of our patients undergo a thorough pre-operative evaluation to make sure bariatric surgery is their most appropriate and safest option.
In addition to a complete evaluation by our bariatric surgeons, patients meet one-on-one with dietitians and psychologists who have specific expertise in the management of obesity. These experts assess whether patients are well suited and well prepared for the surgery. Following bariatric surgery, our expert physicians and nurses follow patients for years to ensure the best outcomes possible.
Meet Our Bariatric Surgery Team