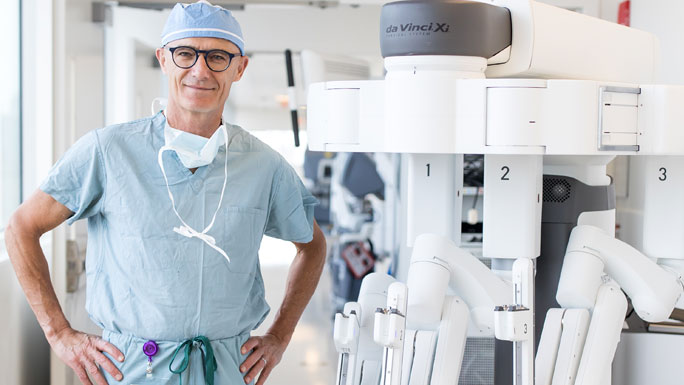 UChicago Medicine is home to cancer specialists who are internationally recognized for their expertise in the treatment of bladder, kidney, prostate, testicular and other urologic cancers. Our team is dedicated to eliminating your cancer while minimizing the effects of treatment on your general health and lifestyle. Our experts specialize in the latest techniques to fight urologic cancer, including:
Minimally invasive surgery and robotic-assisted procedures, in which surgeons use specially designed instruments to perform surgery through small incisions. Patients experience less pain, less injury to tissue, shorter hospital stays and a quicker return to daily activities. Our robotic urologic surgery team has performed more procedures than any other program in Illinois, and is among the top 10 programs in the world.
Nerve-sparing techniques, which are used to preserve nerves for urinary and sexual functions. Our surgeons use these techniques during both conventional and minimally invasive operations.
PSMA PET imaging, the best available method to detect prostate cancer anywhere in the body
High-resolution MR prostate examinations using the most updated MR protocols and advanced scanners. Our radiology experts, experienced in prostate imaging, provide interpretations of these examinations using state-of-the-art, prostate-specific MRI workstations and software.
MRI-guided prostate biopsies, in which radiologists use advanced imaging technology to obtain highly targeted samples directly from suspicious prostate tissue. This increases diagnostic accuracy for prostate cancer with far fewer needles than traditional diagnostic procedures.
New anti-cancer treatments, such as combined therapies that are used to provide a "one-two" punch against cancer. At the medical center, a team of experts — including urologists, medical oncologists, radiologists and radiation oncologists — works together to develop novel treatment approaches.
We were one of the first medical centers in the nation to offer focal therapies (MRI-guided laser ablation and high-intensity focused ultrasound, or HIFU) for early stage prostate cancer. These minimally invasive treatments offer certain patients an option between active surveillance (watchful waiting) and more aggressive treatment. Read more about focal therapies for prostate cancer.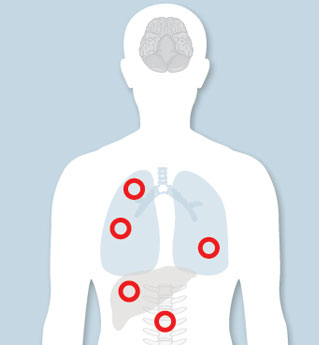 Treating Metastatic Cancer with Optimism and Hope
If you have been diagnosed with metastatic cancer, more therapies may be available to you than you think. Our cancer specialists are eager to help you understand all of your options.
Limited Metastatic Cancer Program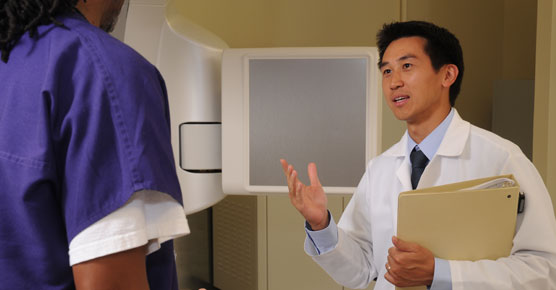 Urologic Cancer Conditions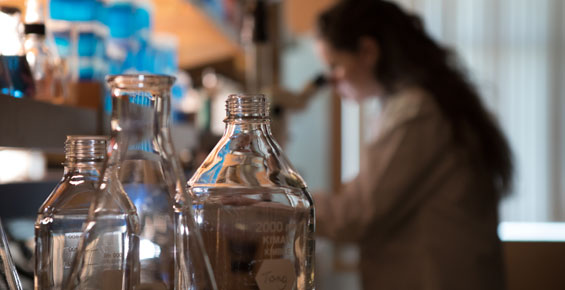 Participate in a Clinical Trial