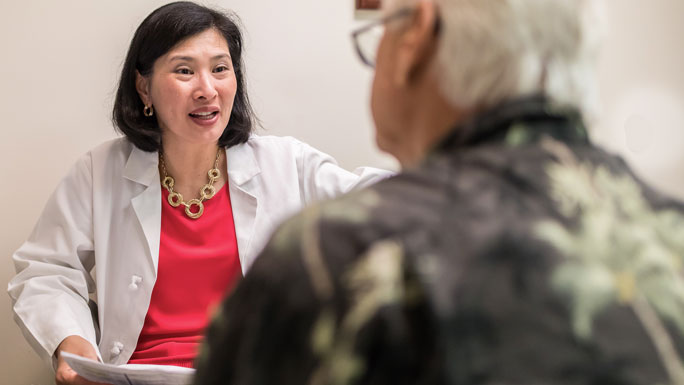 Diagnosis
UChicago Medicine physicians may use one or more of the following procedures to diagnose primary liver cancer:

Imaging scans: Including ultrasound, computerized tomography (CT) scan and magnetic resonance imaging (MRI). CT and MRI scans are used to determine the extent of the liver cancer.

Biopsy: A procedure to sample a small area of liver tissue for testing in a lab. Biopsies can be used to aid in liver cancer diagnosis.
Treatment
With experienced physician specialists in hepatology, diagnostic radiology, oncology, surgery and liver transplantation, we have the skill and experience to provide unparalleled comprehensive care for primary liver cancer. Depending on your specific diagnosis, our team will design the right treatment strategy for you.
We provide the full range of treatment options for primary liver cancer and bile duct cancer, including:
Convenient Locations for Cancer Care
Get a Second Opinion
Participate in a Clinical Trial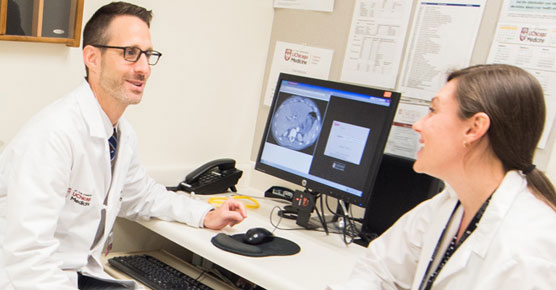 Liver Disease Diagnosis & Treatment