Treatment for leukemia has improved remarkably during the past few decades as more patients are surviving and thriving following a leukemia diagnosis. Patients who come to the University of Chicago Medicine for leukemia care have access to the most advanced treatments, including:
Targeted therapies (for some types of leukemia) that specifically attack the molecular abnormalities that cause cancers of the blood
The most recent approaches in chemotherapy
Immunotherapies, which stimulate or train the immune system to attack and eradicate leukemia cells.
We were among the first in the nation to offer CAR T-cell therapy, a new type of immunotherapy that shows promise for patients with acute lymphoblastic leukemia and other blood cancers. Today, many of our patients receive this advanced therapy on an outpatient basis, enabling them to return to the comfort of their home or nearby accommodations between treatments and appointments.
Comprehensive blood and bone marrow stem cell transplantation, including unrelated donor and cord blood transplants, which make these life-saving procedures a possibility for more patients. UChicago Medicine had the best one-year stem cell transplant outcomes in Chicago and the highest relative to predicted outcomes, according to recent annual reports from the Center for International Bone and Marrow Transplant Research. Learn about our stem cell transplant outcomes. Many patients receive stem cell transplants on an outpatient basis.
Supportive therapies to help reduce fatigue, infections and other problems that may develop due to leukemia or leukemia treatments
Clinical trials of new treatments for leukemia and myelodysplastic syndromes, including early Phase I trials and studies not widely available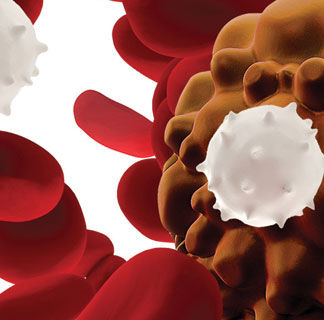 CAR T-Cell Therapy
CAR T-cell therapy supercharges a patient's white blood cells to find and destroy cancer cells. UChicago Medicine research played a key role in the development of this exciting new immunotherapy.
View videos and learn more
Request an Appointment
The information you provide on this secure form to request an appointment with a UChicago Medicine leukemia expert will enable us to assist you as efficiently as possible. A representative will contact you within one to two business days to help you schedule an appointment.
You can also make an appointment with our providers by:
– Scheduling a virtual video visit to see a provider from the comfort of your home
– Newly diagnosed patients can schedule a 15-minute introductory Express Expert Cancer Opinion virtual session at no cost
– Requesting an online second opinion from our specialists
To speak to someone directly, please call 1-855-702-8222. If you have symptoms of an urgent nature, please call your doctor or go to the emergency room immediately.
For Referring Physicians
To refer a patient for leukemia care, please call UCM Physician Connect at 1-800-824-2282.