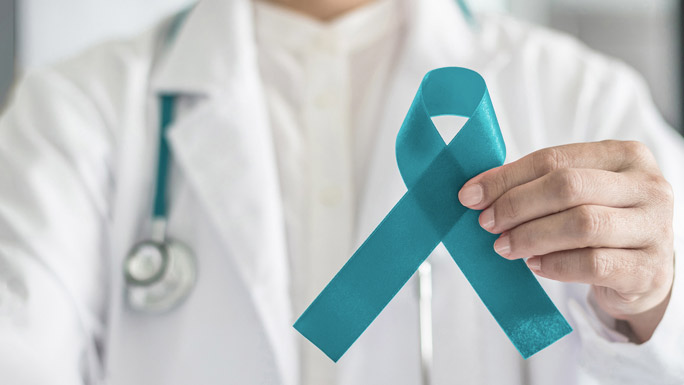 The Ovarian Cancer SPORE aims to reduce the morbidity and mortality of ovarian cancer through innovative translational research.
About the SPORE
The Ovarian Cancer SPORE brings together basic and applied investigators to conduct innovative and diverse translational investigations aimed at risk stratification, treatment of primary and recurrent ovarian cancer, and prevention of relapse in patients in remission.

For Patients
Ovarian cancer is the fifth leading cause of cancer death in women. This SPORE project aims to increase survival after a diagnosis of ovarian cancer.


Clinical Trials
The Roswell Park – University of Chicago Ovarian Cancer SPORE clinical trials will study ways to leverage the immune system to treat ovarian cancer.