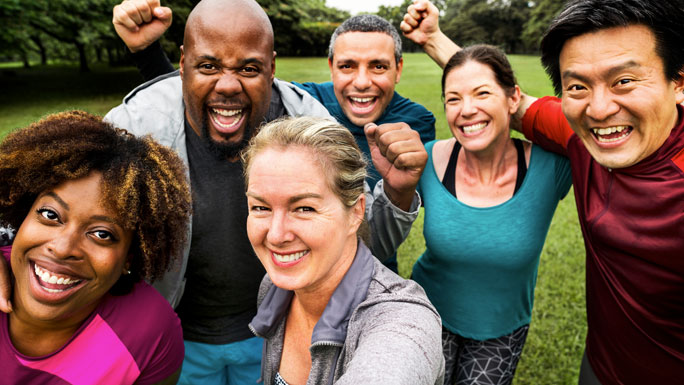 Scientists have known for some time that a person's ethnicity is inherently linked to their health. Research has shown that some racial and ethnic sub-groups are more prone to certain diseases, such as cancer and cardiovascular disease. In Chicago, these rates of disparity are higher than in other major cities. Community outreach and engagement are essential to addressing these disparities.
Specialized Program of Research Excellence (SPORE) in Breast Cancer
Studies have shown that women of African ancestry are at above-average risk for developing the deadliest forms of breast cancer and face barriers that result in significantly higher mortality rates due to breast cancer than their White counterparts. A research team at UChicago is working toward attaining a large grant from the National Cancer Institute to use genetic testing and advanced imaging techniques to assess risk and improve the capability to identify and characterize breast cancers earlier in women at the highest risk and provide them with effective and affordable interventions. By individualizing risk assessment, diagnosis and treatment of breast cancer and improving overall outcomes for each patient, the work could potentially transform clinical practice and close the gap in breast cancer mortality among African-American women.
Learn more about the Interdisciplinary Breast Cancer SPORE
Office of Community Engagement and Cancer Health Equity (OCECHE)
Community-centered programs are essential to address health disparities. The Office of Community Engagement and Cancer Health Equity (OCECHE), under the direction of Nita K. Lee, MD, MPH, has formed strategic alliances with UChicago units and other health care organizations, as well as community, ethnic, and faith-based groups to create innovative programs that will increase access to care, reduce risk factors for cancer, increase participation in cancer research, and improve the quality of life for cancer patients and survivors.
ChicagO Multiethnic Prevention And Surveillance Study (COMPASS)
Population research helps scientists understand how lifestyle, environmental, biological and other factors impact cancer risk within a specific ethnic or racial sub-group of people. Led by Habibul Ahsan, MBBS, MMedSc, the COMPASS study is recruiting participants from 20 Chicago neighborhoods in order to elucidate the causes of disease and to understand health disparities among Chicago's diverse population. This knowledge could lead to new and better treatment options.
Learn more about the COMPASS study
Accelerating Colorectal Cancer Screening
Colorectal cancer screening detects disease early and can also prevent many cancers by finding and removing precancerous polyps. Yet uptake of colorectal screening is poor, especially among underrepresented populations in Illinois and especially Cook County. In 2018, the Comprehensive Cancer Center was awarded nearly $6 million over five years to test novel ways to improve colorectal cancer screening and follow-up among groups that have not been screened.
The Accelerating Colorectal Cancer Screening and Follow-up through Implementation Science (ACCSIS) program, led by Blase Polite, MD, MPH, will provide an evidence base for multilevel interventions that increase rates of colorectal cancer screening, follow-up, and referral to care. It will also establish best practices for how to scale up interventions to reduce colorectal cancer.
Learn more about the ACCSIS program