At the UChicago Medicine Comprehensive Cancer Center, our team is focused on helping you and your family find the cancer care and supportive services you need throughout your cancer journey. Our cancer intake coordinators can help schedule appointments as well as assist with requesting medical records and other information necessary for your care. We offer a range of supportive oncology services, including mental health and nutritional counseling, social work, physical therapy and more.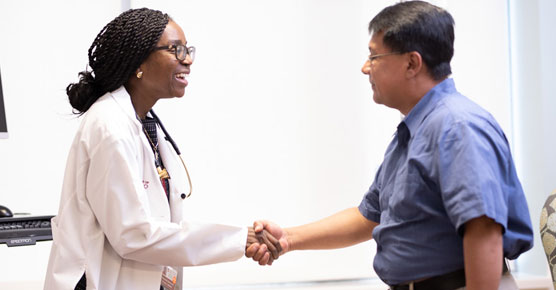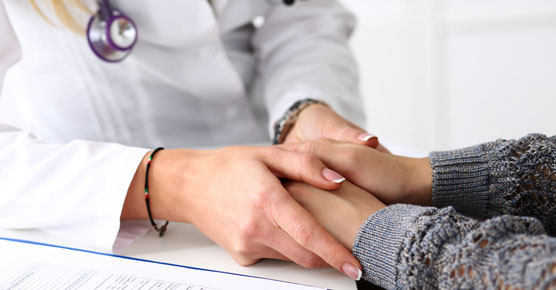 Guidance & Support
We offer a range of services to support you and your family during and after your cancer treatment.
Participate in a Cancer Clinical Trial
Find a clinical trial that's right for you. As a lead site for the Clinical Trials Network, we have more than 300 open therapeutic trials and enroll more than 1,000 patients each year.
Assessing Your Risk for Cancer
We offer comprehensive cancer risk and prevention services, including genetic testing and counseling, and tailored risk reduction plans.
International Patients
Our Office of International Programs is dedicated to meeting international patients' medical and non-medical needs, serving as a single point of contact before, during and after their experience at UChicago Medicine.
Request an Appointment for Cancer Care
Please complete this secure form to request an appointment with a UChicago Medicine cancer expert. A representative will contact you within one to two business days to help you schedule the appointment.
This form is not for same- or next-day appointments. If you prefer to speak with someone directly, please call 1-855-702-8222. If you have symptoms of an urgent nature, please call your doctor or go to an emergency room immediately.
For Referring Physicians
To refer a patient for cancer care, please call UCM Physician Connect at 1-800-824-2282.

Targeted Treatments Halt Spread of Non-Small Cell Lung Cancer
When Ivy Elkins, a non-smoker, learned she had metastatic lung cancer, she thought she had just a few months to live. Targeted treatments shrunk the tumors and stopped the cancer from spreading. Years after the diagnosis, Elkins is enjoying life and advocating for lung cancer awareness and research.