Congratulations, New Parents!
Once your little one arrives, bring him or her to this free class, which focuses on parent-baby bonding through soothing touch and massage. Parents will learn how to massage their babies using techniques that will:
Promote better sleep
Improve interaction
Decrease infant stress, crying and gas
This four-week course meets once a week. Each lesson builds on the previous one, so plan to attend all five sessions. Our instructor is a certified educator of infant massage and a certified child life specialist.
Light refreshments/snacks are provided.
Who Can Attend?
This is an interactive class for parents and their infants. Please bring a blanket for your baby.
If you are (or your partner is) still pregnant, we look forward to your participation once your baby is born.
Although the class is free, pre-registration is required to attend.
Class & Series Schedule
Registration is required to join a massage class series. Each class series is closed once registration reaches maximum capacity.
Thursdays
10:30 a.m. to 11:30 a.m.
February/March series:
February 13
February 20
February 27
March 5
March/April series:
March 19
March 26
April 2
April 9
April/May series:
April 23
April 30
May 7
May 14
Wait List
If you do not see a class series that matches your availability, please call 773-702-9200 to check for potential openings due to cancellations or to join the wait list. In many cases, wait list participants are invited to join the class. We do our best to accommodate every class request.
Register by Phone
773-702-9200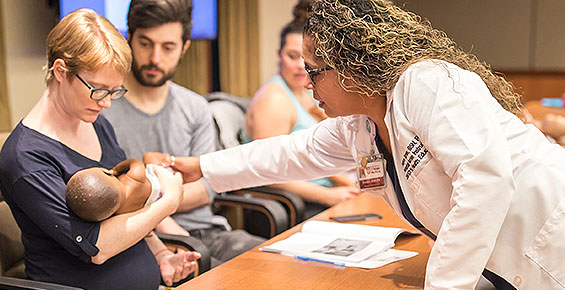 Prenatal Classes & Family Resources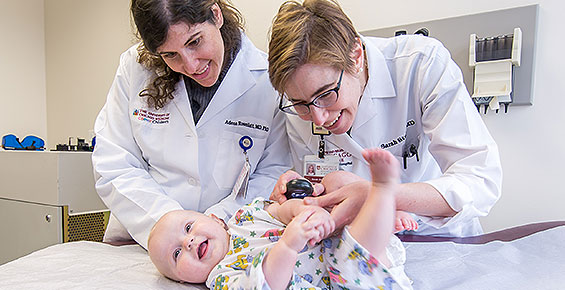 World-Class Pediatric Care