Congratulations, New Parents!
Once your little one arrives, bring him or her to this free class, which focuses on parent-baby bonding through soothing touch and massage. Parents will learn how to massage their babies using techniques that will:
Promote better sleep
Improve interaction
Decrease infant stress, crying and gas
This four-week course meets once a week. Each lesson builds on the previous one, so plan to attend all five sessions. Our instructor is a certified educator of infant massage and a certified child life specialist.
Light refreshments/snacks are provided.
Who Can Attend?
This is an interactive class for parents and their infants. Please bring a blanket for your baby.
If you are (or your partner is) still pregnant, we look forward to your participation once your baby is born.
Although the class is free, pre-registration is required to attend.
Class & Series Schedule
To help protect our patients, staff and community during the COVID-19 pandemic outbreak, the Family Birth Center is unable to offer infant massage classes until further notice.
We look forward to offering this course again when it's safe according to public health guidelines.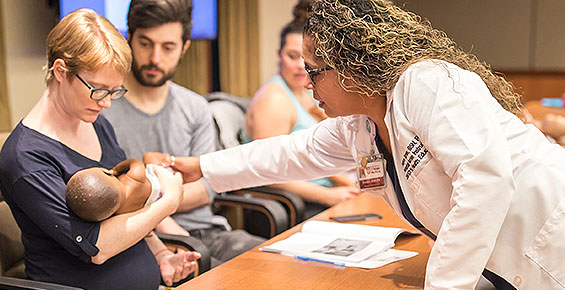 Prenatal Classes & Family Resources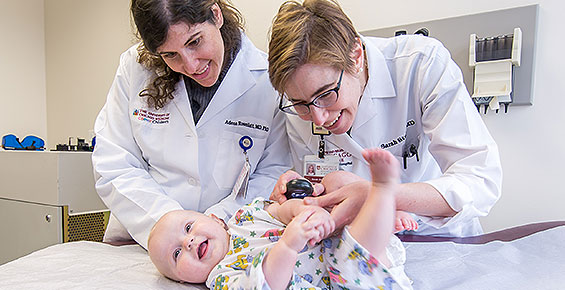 World-Class Pediatric Care