Congratulations, New Parents!
Once your little one arrives, bring them to this class, which focuses on parent-baby bonding through soothing touch and massage. Parents will learn how to massage their babies using techniques that will:
Promote better sleep
Improve interaction
Decrease infant stress, crying and gas
This class series, is taught one hour a week for five weeks. Each session includes the following topics:
Session One
Introductions
History and background of infant massage
Best conditions/settings for massage
Relaxation, positioning, behavioral states
Oils, lotions, and supplies needed
Massage routine for legs and feet
Session Two
Q&A on legs and feet massage
Discussion: Infant cues and crying
Tummy massage and massage for the relief of colic/gas
Practice integrating legs, feet, and tummy massage routine
Session Three
Q&A on tummy and colic/gas routine
Discussion: Benefits of infant massage and newborn reflexes during massage
Chest and arm massage routine
Practice integrating legs, feet, tummy, chest, and arm routine
Session Four
Q&A on chest and arm massage
Discussion: Adaptations of massage routines for the growing child
Face and back massage routine
Practice integrating legs, feet, tummy, chest, arm, face, and back massage
Session Five
Q&A on face and back routine
Review complete massage routine
Review key concepts
Teaching gentle assisted movements
Evaluation forms/Feedback
Registration Details
Instructor-Led Virtual Learning
This class is taught by certified infant massage therapist Dylan T. Lott, PhD, LMT. Once you register, you will receive a confirmation email with important instructions and details.
Register online to reserve your spot
Cost
$10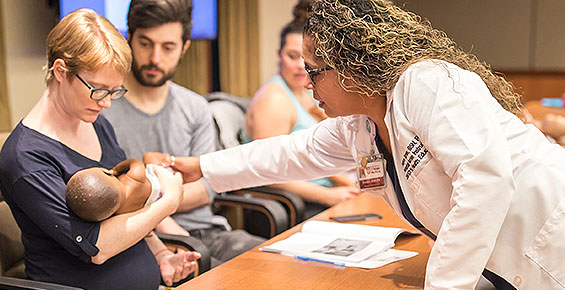 Prenatal Classes & Family Resources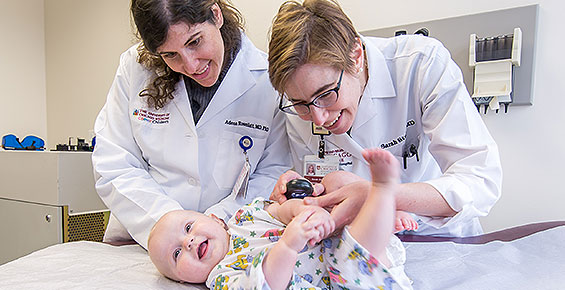 World-Class Pediatric Care