The Infant CPR and Safety course teaches the lifesaving skills of infant CPR and choking relief for infants, from newborn to 12 months of age. CPR and choking relief skills are taught in a dynamic group environment by using the American Heart Association's research-proven practice-while-watching technique, providing parents and caretakers with ample time for hands-on CPR practice. Basic infant safety recommendations are also discussed.
This is an AHA Friends & Family course, focusing only on infant CPR for parents and caretakers. It does not offer certification for medical students and professionals.
Cost
$20 per person ($40 per couple)
Online Course and Q&A Session
To help protect our patients, staff and community during the COVID-19 pandemic outbreak, the Family Birth Center is currently offering online classes only. We look forward to offering live classes again when it's safe according to public health guidelines.
This online course is available on demand, followed by an optional Q&A video chat with our prenatal nurse educator.
Registration is required. You may register online or by phone.
Register by Phone
773-702-9200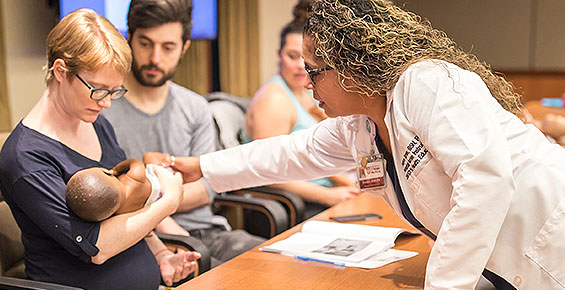 Prenatal Classes & Family Resources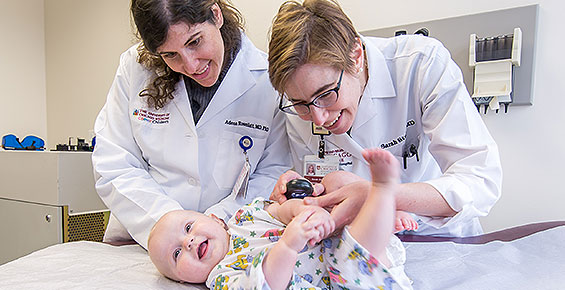 World-Class Pediatric Care