Skip to content
Kovler Clinical Trials Testing New Treatments, Advancing Science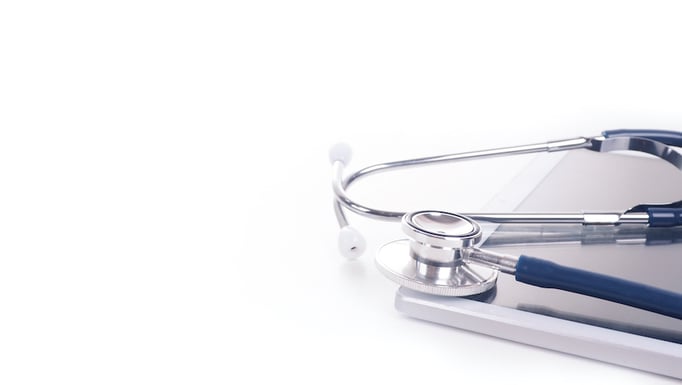 Patients at the Kovler Diabetes Center don't just benefit from diabetes research—they also help conduct it.
The center boasts a rich portfolio of clinical trials. These studies, in which human subjects are assigned different interventions addressing an illness in order to evaluate and compare their effects, are essential to developing new therapeutics. In addition to testing new drugs and devices, they provide a scientific basis for advising and treating patients.
Clinical trials can be valuable to patients, giving them access to new research treatments before they are widely available. There are no costs; everything from hospital visits to parking is covered. Participation is voluntary, and open to people who are not Kovler Diabetes Center patients.
Even if a trial does not confer benefits, study subjects have the satisfaction of knowing they are helping advance medical knowledge. "You're helping us to learn more," said Gail Gannon, the center's manager of clinical trials.
Maybe it won't help your child or you, but if we can move closer to eradicating this disease, that's what we're here to do.
The Kovler Diabetes Center is gearing up to be a site of a highly anticipated trial—the PROTECT study, an international clinical trial of teplizumab, which has been shown to delay the onset of type 1 diabetes in high-risk children and adults for a median of two years.
Teplizumab, which was developed at the University of Chicago 28 years ago, appears to interfere with the T cells that destroy insulin-producing beta cells in the pancreas. It preserves beta cells' ability to make insulin, slowing the progression of diabetes.
The PROTECT trial will investigate whether teplizumab can slow or halt diabetes in children newly diagnosed with type 1 diabetes. If so, the drug would be the first commercially available treatment for new-onset type 1 diabetes.
"It's extremely promising," Gannon said. And each study participant has a two-out-of-three chance to receive the drug rather than the placebo.
However, the trial is only open to children who are very newly diagnosed — those who can start receiving the drug, or a placebo, within 6 weeks of their diagnosis. The center will enroll approximately 300 children ages 8 to 17 who meet that requirement.
Other clinical trials at the center are exploring different aspects of diabetes:
The Rare and Atypical DIAbetes NeTwork (RADIANT) trial, for which center director Louis Philipson, MD, PhD, and Siri Atma Greeley, MD, PhD, are the principal investigators, is discovering and defining rare and atypical forms of diabetes—a signature project of the Kovler Diabetes Center.
Pathways to Prevention is the screening program for TrialNet, an international diabetes research collaboration. Relatives of people with type 1 diabetes, who are 15 times more likely to develop the disease than the general population, can get no-cost screening to assess their personal risk. The screening can identify the early stages of type 1 diabetes years before symptoms appear. Participants identified as likely to develop diabetes are then offered regular monitoring and opportunities to participate in prevention trials.
The Hydroxychloroquine Prevention Study is testing whether this drug, a treatment for autoimmune disease and malaria, can slow or stop type 1 diabetes in people at high risk.
In another prevention trial, the center is one of 40 international sites studying whether Ladarixin, a drug made by the Italian pharmaceutical company Dompé, can preserve beta cell function and slow the progression of type 1 diabetes.
The center is collaborating on My Diabetes, My Community, a research trial led by Elbert Huang, MD, and Stacy Lindau, MD, that provides and evaluates resources to help older patients on the South Side achieve their diabetes management goals. The first phase, with 100 patients, was highly successful; it is now expanding and in March will begin enrolling 600 patients age 65 and older.
FOCUS, a new study in conjunction with the pharmaceutical company Novo Nordisk, will examine whether a drug already approved for other uses can slow or prevent diabetic retinopathy.
The Novo Nordisk Icodec study will compare a once-weekly form of insulin to standard daily injections.
For more information on these and other clinical trials, contact Gannon at ggannon@medicine.bsd.uchicago.edu, or clinical research nurse Rabia Ali at Rali7@medicine.bsd.uchicago.edu.
Help us find the answers
To donate by mail:
The University of Chicago Kovler Diabetes Center
Knapp Center for Biomedical Discovery
Attention: Peggy Hasenauer
900 East 57th Street
8th Floor, Room 8144
Chicago, IL 60637

*Unfortunately, we are unable to accept cash gifts. Personal and Corporate Checks are accepted.

Email peggy.hasenauer@uchospitals.edu for additional questions.
Make a gift to support Kovler Diabetes Center
Related Research Articles