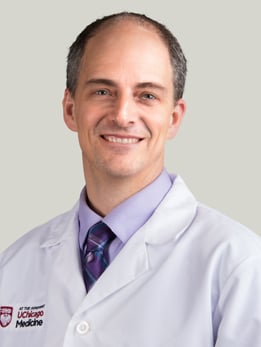 Pediatric Endocrinology | More
Associate Professor of Pediatrics
UChicago Faculty Physicians hold faculty positions with the University of Chicago and provide care for patients on the academic health system's main campus in Hyde Park and in care centers throughout the Chicago region.
Close
773-702-6138
A pediatric endocrinologist, Siri Atma W. Greeley, MD, PhD, sees children with all types of endocrine disorders or concerns, specializing in the treatment of infants, children, and teens with all types of diabetes. He is a member of the multidisciplinary patient care and research team in the
University of Chicago Kovler Diabetes Center.
Through basic and clinical research, Dr. Greeley hopes to shed light on the full spectrum of childhood diabetes. His research focuses on how best to classify the diabetes type of each individual patient. Dr. Greeley is particularly interested in
monogenic diabetes
which is caused by single gene mutations and is often unrecognized, even though this group of disorders may represent as much as 2-3 percent of all diabetes cases. Dr. Greeley recently designed and implemented the first national Web-based registry of patients with neonatal diabetes, who are more likely to have an underlying monogenic cause.