Skip to content
Newsweek ranks UChicago Medicine cardiology among the best in the world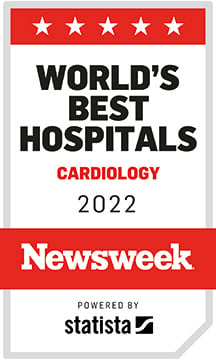 The University of Chicago Medicine ranks as the 29th best cardiology hospital in the world and the best in Illinois, according to the independent 2021 ranking of the World's Best Specialized Hospitals, conducted by Newsweek/Statista.
This international recognition is the latest accolade for UChicago Medicine's Heart and Vascular Center, which can treat patients with the most complex cases, and is known for its comprehensive robotic surgery, bloodless cardiac surgery and its cardiovascular imaging programs.
"We're honored to be on this list," said Sean Pinney, MD, co-director of UChicago Medicine's Heart and Vascular Center. "We work hard as a team to give our patients the highest level of care and the best possible options."
UChicago Medicine's cardiologists and surgeons specialize in treating a wide range of myocardial, valvular and vascular diseases. They offer complex cardiac reconstruction, ventricular assist device implantation, heart transplantation, and minimally invasive heart valve and arrhythmia surgeries, and also treat complex abdominal aortic aneurysms, carotid artery disease, and peripheral artery disease.
This year, UChicago Medicine added a unique, multidisciplinary Center for Adults with Congenital Heart Disease, staffed with some of the top experts in that specialty.
In addition to being a leader in clinical treatment for cardiac and vascular diseases and conditions, UChicago Medicine is home to one of the oldest cardiovascular research programs funded by the National Institutes of Health. The physician-scientists in the Heart and Vascular Center are constantly involved in groundbreaking clinical trials to find promising new or improved treatments, providing patients with access to the latest therapies that aren't widely available.
"Our heart specialists are researching new and better methods to evaluate and treat congenital heart disease," Pinney said. "Our pediatric cardiologists are studying experimental devices to close holes in the heart caused by some common forms of congenital heart disease, and our scientists are actively researching the basic science of cardiovascular disease, including the genetics of heart disease and gene therapy methods."
Newsweek's ranking featured the top 200 hospitals in cardiology, and was based solely on peer recommendations from a global survey of medical professionals.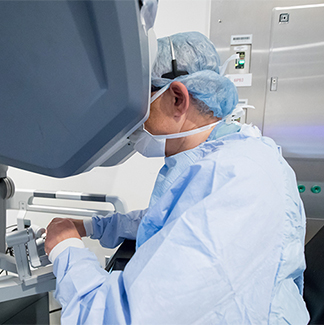 Heart and Vascular Center
From advanced diagnostic technology to minimally invasive treatments and robotic surgery, the University of Chicago Medicine can provide the full scope of care for any type of heart or vascular disorder in adults and children.
Explore our Heart and Vascular Center
Learn more about heart and vascular disease