Skip to content
Uzma Siddiqui, MD, to lead UChicago Medicine's Center for Endoscopic Research and Therapeutics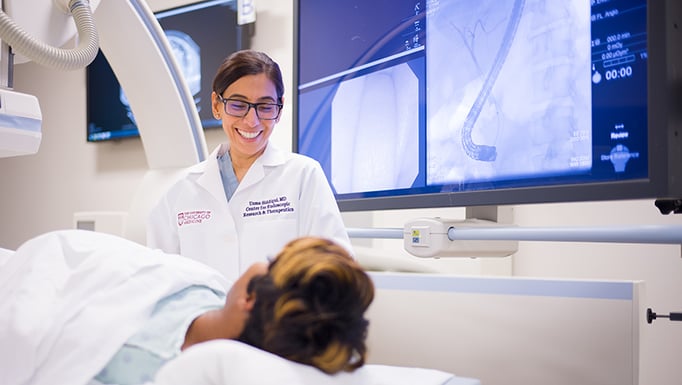 Professor of Medicine and interventional endoscopist Uzma D. Siddiqui, MD, has been named the new Director of the University of Chicago Medicine's Center for Endoscopic Research and Therapeutics (CERT).
She succeeds Irving Waxman, MD, who was the founding director of the center that is devoted to providing cutting edge, minimally invasive gastrointestinal care.
An international expert on endoscopy procedures related to pancreaticobiliary disease and gastrointestinal oncology, Siddiqui joined UChicago Medicine in 2012 as an Associate Professor of Medicine and Director of the Advanced Endoscopy Training Program. She became Associate Director of CERT in 2015 and was promoted to Professor of Medicine in 2020.
The CERT team performs more than 3,000 highly specialized interventional endoscopic treatments each year, making it one of the busiest programs in the region. Siddiqui is one of a handful of women to lead major endoscopy programs in the U.S.
In addition to her clinical and administrative work, Siddiqui is a committed educator and researcher who has directed over 25 courses and has more than 100 various publications. She is a founding member of Women in Endoscopy (WIE) and is the group's vice president. She also serves on committees of the American Society for Gastrointestinal Endoscopy (ASGE) and American College of Gastroenterology (ACG).
Siddiqui earned her bachelor's degree from Wellesley College, medical degree from the University of Miami and did her residency at George Washington University. Her gastroenterology fellowship was completed at New York University and advanced endoscopy fellowship at Yale University.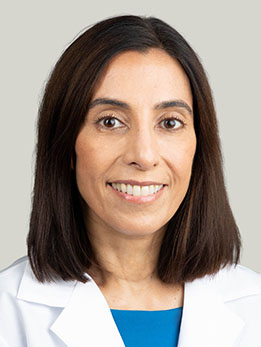 Uzma Siddiqui, MD
Dr. Siddiqui is a gastroenterologist with expertise in interventional endoscopy. Her clinical focus is on gastrointestinal oncology and endoscopic ultrasound (EUS).
See Dr. Siddiqui's physician profile