Skip to content
Intestinal ultrasound offers in-clinic visualization of the bowel for Crohn's disease and ulcerative colitis patients
[AUDIO LOGO] Good morning.
Good morning.
How are you?
I'm good. Thank you.
All right. So we'll be doing a bowel ultrasound on you, OK?
OK.
Intestinal ultrasound is a noninvasive tool to assess disease activity in patients with inflammatory bowel disease, such as Crohn's and ulcerative colitis. So you can do this scan in clinic and give patients real-time results. And you can make decisions based on that during the clinic visits. Again, we can see a very thin wall right here.
So in Sharon's case, a case where a patient had Crohn's in a small intestine and had a resection or removal of that bowel that is involved-- and what's beautiful about intestine ultrasound, we could assess for recurrence. So Crohn's disease can recur or come back after surgery, especially at that connection site. And with intestinal ultrasound, instead of having to do stool tests and colonoscopies, we could use this and do it as frequently as we want because it doesn't hurt and it doesn't involve radiation or prep. And we could just bring her as often as we want and assess for disease recurrence.
But what I care about is what's happening on the wall or in the connection site here.
I came in saying that I felt that my Crohn's came out of remission. And it gave me peace of mind seeing that it did not.
We've gotten really good at preventing Crohn's from coming back. And what we can do with bowel ultrasound is look in 10 minutes in the clinic and know exactly what's going on. It's cost effective, but it is immediately gratifying, and it enables rapid follow up.
We're all done.
Thank you. I can't tell you how my life has changed-- first of all, getting treatment at the University of Chicago now that they are in the forefront of having this ultrasound machine.
For more than a decade, Sharon Rosati-Wilkie needed a yearly colonoscopy to help manage her Crohn's disease.
Now she has something far better – the University of Chicago Medicine's new, state-of-the-art intestinal ultrasound (IUS) program.
UChicago Medicine is the second hospital in the country to routinely offer IUS, prompting patients from across the U.S. to travel to Chicago for the procedure.
The latest in inflammatory bowel disease treatment
The 15-minute, noninvasive ultrasound is similar to the one a pregnant person would have: gel is applied to the abdomen and a probe is rolled over the area. Then a detailed, live look at the small bowel and colon appears on the screen.
The gastroenterologist can see how the treatment is working, show the patient what is happening in real time, and immediately determine if there's inflammation, active disease or other complications.
No colonoscopy prep required.
No sedation is necessary.
There is no internal probe or discomfort.
It can be done as often as necessary.
No more colonoscopy prep
Rosati-Wilkie used to spend an entire night to prep and take the next day off work for a colonoscopy. Now, she just goes in for her routine clinic visit, has the IUS in the office, and heads back to work within the hour. The efficiency saves everyone time and money.
Another benefit, Rosati-Wilkie said, is that she gets to see what's going on in her body – something she couldn't do while under sedation during a colonoscopy.
"This procedure gives me a lot of comfort and that's important to someone who has a disease that never goes away. You're so much more at ease with an intestinal ultrasound," said Rosati-Wilkie, 63, of Oak Brook. "It's a huge breakthrough."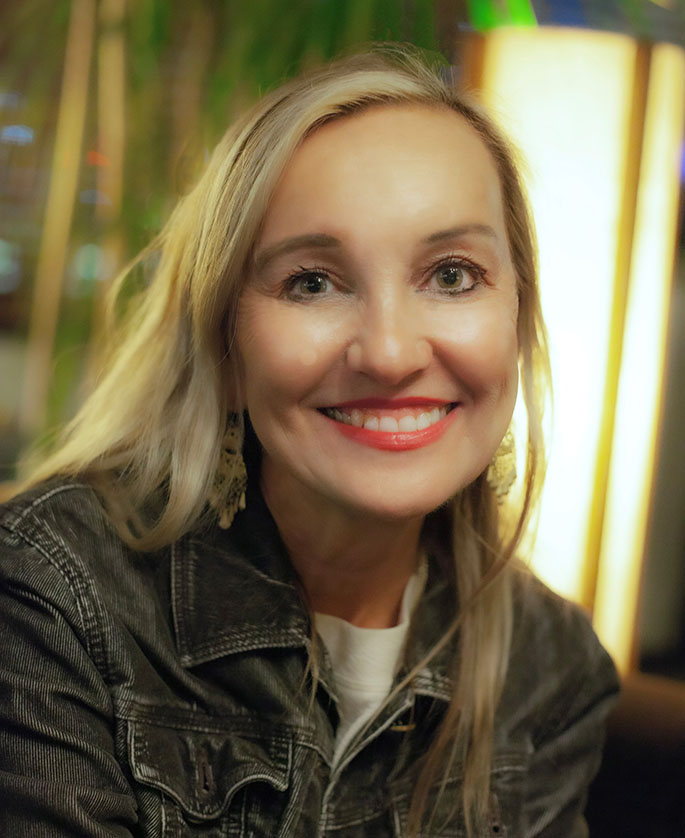 "IUS is a game-changing tool for monitoring Crohn's disease or ulcerative colitis," said Noa Krugliak Cleveland, MD, Director of UChicago Medicine's Intestinal Ultrasound Program. "It has not only been shown to improve patient outcomes, but also improves our patients' understanding of their disease and shared-decision making with their provider."
Improving care for inflammatory bowel disease patients
Aside from being convenient for patients – so they don't have to return to the office for another CT scan or colonoscopy, and everything that goes along with that – it's cost-effective, immediately gratifying and enables rapid follow-up, said David T. Rubin, MD, Rosati-Wilkie's doctor and UChicago Medicine's Chief of Gastroenterology, Hepatology and Nutrition.
"That's the reason Sharon has benefited from the intestinal ultrasound. And she's one of many. Every patient we've offered this to has felt similarly," he said.
It's cost-effective, immediately gratifying and enables rapid follow-up.
"It's already completely changed the flow in our clinics with real-time decision making and adjustments to treatments and monitoring of remission."
Rosati-Wilkie was one of the first UChicago Medicine patients to try IUS in August 2022. Krugliak Cleveland was able to show her on the screen how her resection surgery healed and that her disease was in remission.
The findings helped guide her disease management and address other symptoms, knowing they weren't due to active inflammation.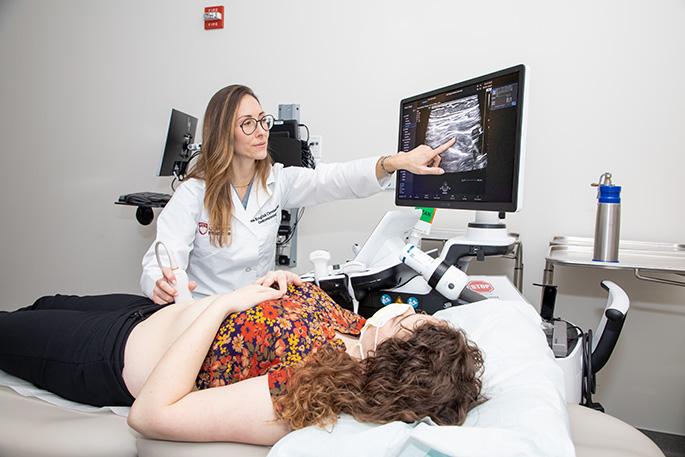 "It put me very at ease," Rosati-Wilkie said. "This procedure will give so many people the opportunity to feel this way."
Until now, physicians lacked a tool that allowed real-time, in-office imaging to see if diseases were active and if treatment was working, Krugliak Cleveland said.
"Intestinal ultrasound is improving our understanding of IBD and the care of our patients, " she said.
Leaders in IUS
UChicago Medicine is a national leader in offering IUS to patients and disseminating IUS education among American physicians.
In March 2023, Rubin and Krugliak Cleveland hosted the first of three, three-day IUS training sessions for a select group of physicians from across North America. The hands-on training, held in collaboration with the International Bowel Ultrasound Group (IBUS), featured an international faculty of experts and more than 30 volunteer UChicago Medicine patients.
The training is made possible by a $1.7 million grant from the Leona M. and Harry B. Helmsley Charitable Trust.
While intestinal ultrasound has been used in Europe for decades, training was unavailable to U.S. physicians and trainees. Building a curriculum to educate American physicians on intestinal ultrasound is an extensive and expensive undertaking, but the process is under way thanks to the grant.
"Our goal is to get IUS to every person with IBD in the U.S.," Krugliak Cleveland said.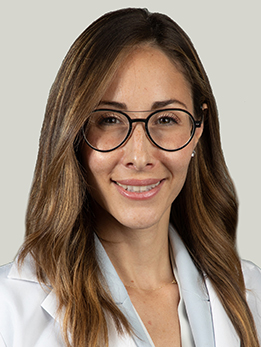 Noa Krugliak Cleveland, MD
Dr. Krugliak Cleveland specializes in gastroenterology and serves as Director of the Intestinal Ultrasound Program at UChicago Medicine.
Learn more about Dr. Krugliak Cleveland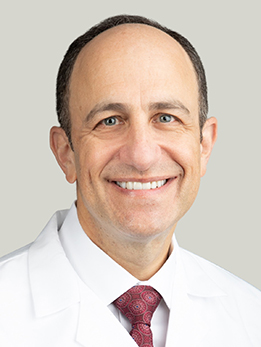 David T. Rubin, MD
Dr. Rubin specializes in the treatment of digestive diseases. His expertise includes inflammatory bowel diseases (Crohn's disease and ulcerative colitis) and high-risk cancer syndromes.
See Dr. Rubin's physician bio
Request an Appointment
The information you provide will enable us to assist you as efficiently as possible. A representative will contact you within one to two business days to help you schedule an appointment.
To speak to someone directly, please call 1-888-824-0200. If you have symptoms of an urgent nature, please call your doctor or go to the emergency room immediately.
Inflammatory Bowel Disease Related Articles