If you have Crohn's disease or ulcerative colitis, you know how frustrating it is when your symptoms flare up despite your best efforts. However, a novel noninvasive technology called intestinal ultrasound can help you better understand what's triggering your symptoms by allowing you and your doctor to see what is happening inside your intestines in real time during a clinic visit.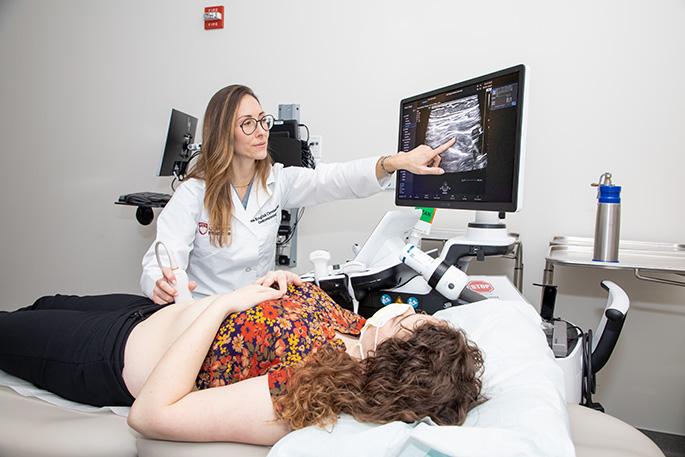 What is Intestinal Ultrasound?
Intestinal ultrasound offers highly accurate images of your bowel — without any special preparation required — so you and your doctor can understand the cause of your symptoms and make immediate changes to your treatment if needed.
Considered the future of IBD monitoring, intestinal ultrasound is already a regular part of practice in other areas of the world including Europe, Australia, Canada and Japan. The University of Chicago Medicine Inflammatory Bowel Disease Center is one of only a few centers in the country — and the only one in the Midwest — to offer this safe and convenient tool for patients with inflammatory bowel disease.
How Can Intestinal Ultrasound Help Patients with Inflammatory Bowel Disease?
Intestinal ultrasound performed by a trained IBD provider can transform care and disease management for patients of all ages who have IBD.
When you come to UChicago Medicine, you may have an intestinal ultrasound as part of your physical exam during your initial and follow-up visits. It can be used to:
Monitor your disease activity: Intestinal ultrasound can track how active your IBD is and check for complications like bowel strictures, fistulas or abscesses.
Assess your response to medication: With intestinal ultrasound, you can receive immediate feedback on whether a new biologic or other therapy is keeping your disease under control. If not, you and your IBD specialist may decide to try a different approach to better manage your inflammation and symptoms.
Check for disease recurrence after surgery: If you have had part of your bowel removed, intestinal ultrasound can help check for early signs that your disease may have come back. When this happens, early treatment can help prevent your condition from getting worse.
What IBD Patients Can Expect during an Intestinal Ultrasound Appointment
Good morning.

Good morning.

How are you?

I'm good. Thank you.

All right. So we'll be doing a bowel ultrasound on you, OK?

OK.
Intestinal ultrasound is a noninvasive tool to assess disease activity in patients with inflammatory bowel disease, such as Crohn's and ulcerative colitis. So you can do this scan in clinic and give patients real-time results. And you can make decisions based on that during the clinic visits. Again, we can see a very thin wall right here.

So in Sharon's case, a case where a patient had Crohn's in a small intestine and had a resection or removal of that bowel that is involved-- and what's beautiful about intestine ultrasound, we could assess for recurrence. So Crohn's disease can recur or come back after surgery, especially at that connection site. And with intestinal ultrasound, instead of having to do stool tests and colonoscopies, we could use this and do it as frequently as we want because it doesn't hurt and it doesn't involve radiation or prep. And we could just bring her as often as we want and assess for disease recurrence.

But what I care about is what's happening on the wall or in the connection site here.

I came in saying that I felt that my Crohn's came out of remission. And it gave me peace of mind seeing that it did not.

We've gotten really good at preventing Crohn's from coming back. And what we can do with bowel ultrasound is look in 10 minutes in the clinic and know exactly what's going on. It's cost effective, but it is immediately gratifying, and it enables rapid follow up.

We're all done.

Thank you. I can't tell you how my life has changed-- first of all, getting treatment at the University of Chicago now that they are in the forefront of having this ultrasound machine.
Benefits of Intestinal Ultrasound for IBD
Intestinal ultrasound has many advantages for patients with IBD. Specifically, intestinal ultrasound:
Is not painful.
Does not involve radiation.
Does not require any advance preparation, such as fasting or "bowel prep," as required before an endoscopic procedure.
Allows you and your doctor to see if your IBD is active or in remission at the time of your appointment.
Helps you and your provider make immediate decisions about your treatment when needed.
Research shows intestinal ultrasound is more accurate than some other tests used to monitor IBD, such as certain stool studies. It has also been shown to be as accurate as endoscopic procedures (including colonoscopy) and magnetic resonance imaging (MRI) for assessing disease activity in IBD.
Frequently Asked Questions about Intestinal Ultrasound for IBD
Meet Our Intestinal Ultrasound Team
What is Intestinal Ultrasound for Inflammatory Bowel Disease?
UChicago Medicine is the first IBD center in the Midwest to offer intestinal ultrasound to our patients. Intestinal ultrasound is the latest technology in IBD monitoring, helping doctors see inflammation in your intestines in real time.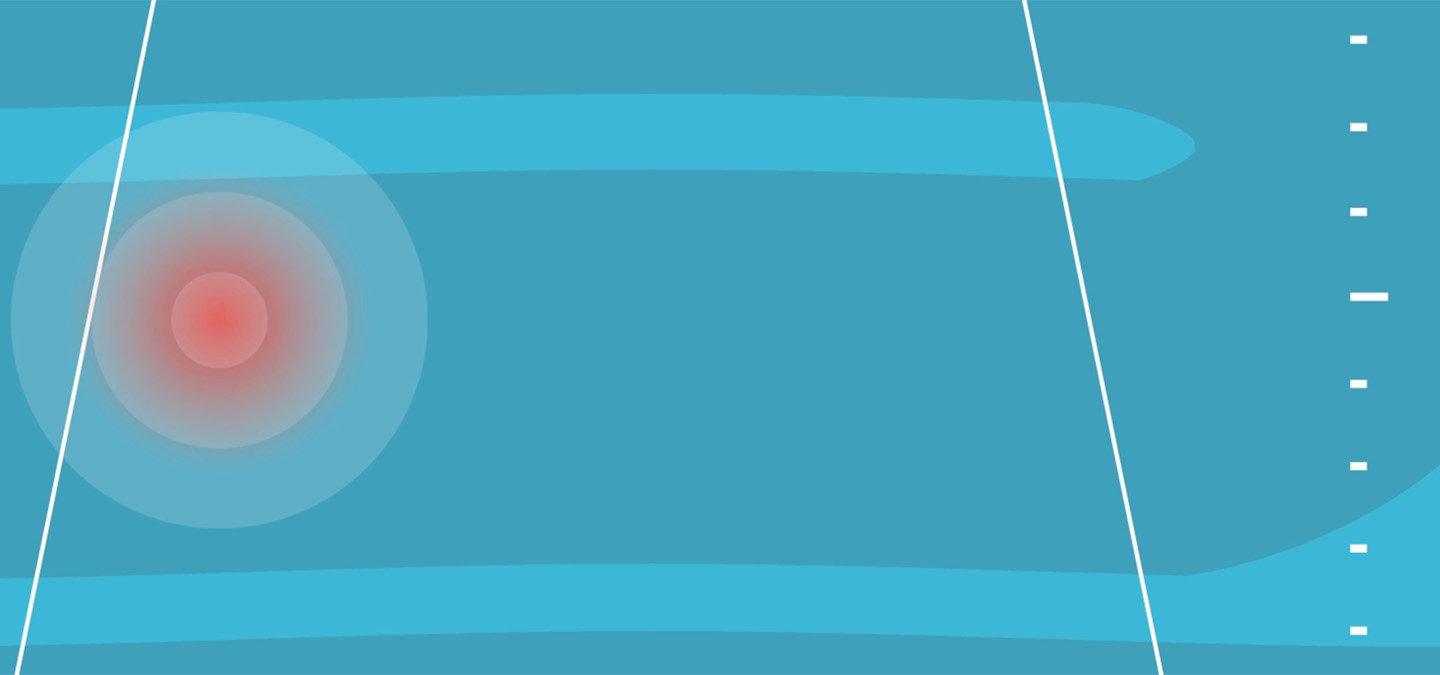 Find IBD Services at a Chicagoland Location Near You
Inflammatory Bowel Disease Related Articles