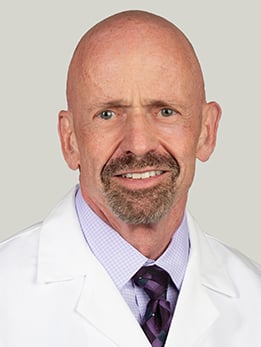 Radiology, Pulmonary Medicine (Pulmonology) | More
Professor of Radiology
Vice Chair, Operations for Department of Radiology
UChicago Faculty Physicians hold faculty positions with the University of Chicago and provide care for patients on the academic health system's main campus in Hyde Park and in care centers throughout the Chicago region.
Close
888-824-0200
Steven Montner, MD, is a board-certified radiologist who specializes in pulmonary imaging. Dr. Montner analyzes and interprets chest radiographs and CT scans for thoracic diseases, and has an expertise in interstitial lung disease and diseases of the large and small airways.
Dr. Montner researches how imaging plays a role in pulmonology through the characterization of interstitial lung disease, pulmonary fibrosis and occupational lung disease. He has authored or co-authored over 30 peer-reviewed articles that have been published in scientific journals and given numerous presentations internationally.
In addition to his clinical work and research efforts, Dr. Montner is active with the Radiological Society of North America and the Society of Thoracic Imaging, serving on several committees primarily concerned with radiology education.