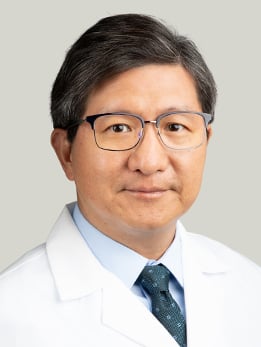 Professor of Pathology
UChicago Faculty Physicians hold faculty positions with the University of Chicago and provide care for patients on the academic health system's main campus in Hyde Park and in care centers throughout the Chicago region.
Close
888-824-0200
Shu-Yuan Xiao, MD, clinical expertise is in gastrointestinal, pancreatobiliary and liver pathology. He completed postdoctoral training with the National Institutes of Health (NIH) as a J.E. Fogarty Fellow and the U.S. Army Medical Research Institute of Infectious Diseases as an NRC Research Associate.
Dr. Xiao has conducted research in infectious diseases, such as West Nile disease and viral hemorrhagic fevers, chronic hepatitis C and associated cancer, chronic pancreatitis, and tumors of the pancreas. His studies have been funded by the National Institute of Allergy and Infectious Diseases and the National Cancer Institute. Additionally, Dr. Xiao has contributed to more than 130 peer-reviewed scientific articles and book chapters.