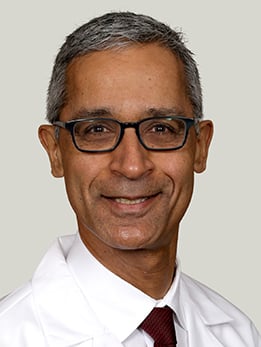 Surgery, Vascular Surgery, General Surgery | More
Clinical Associate of Surgery
UChicago Faculty Physicians hold faculty positions with the University of Chicago and provide care for patients on the academic health system's main campus in Hyde Park and in care centers throughout the Chicago region.
Close
855-826-3878
Ravi Deshmukh, MD, is a board-certified surgeon who diagnoses and treats a wide range of surgical conditions. Dr. Deshmukh has dedicated over 25 years to delivering unparalleled surgical care to his patients. His practice primarily focuses on dialysis access, limb and cerebral revascularization, and acute general surgery care. Dr. Deshmukh's extensive training, experience and skill allows him to provide tailored treatment options to each individual patient.
UChicago Faculty Physicians who provide services at UChicago Medicine Ingalls Memorial are not employees or agents of UChicago Medicine Ingalls Memorial.