Hematology and Oncology (Cancer) | More
Professor of Medicine
A clinically integrated network of physicians and providers employed by UChicago Medicine who offer care in inpatient, community, ambulatory, acute care or extended care settings.
Close
855-702-8222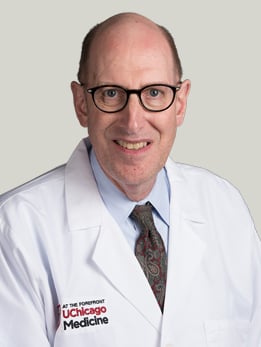 Philip C. Hoffman, MD, is an expert in cancers of the lung, breast and esophagus. He sees patients with all stages of these cancers.
The author of more than 80 medical journal articles, Dr. Hoffman's research interests include small cell and non-small cell lung cancer and breast cancer. He is also the author of book chapters ranging from cancer emergencies to breast cancer.
In addition to serving on several University and national committees, Dr. Hoffman is a reviewer for several medical journals, including the
Journal of Clinical Oncology, the Lancet
and
JAMA.