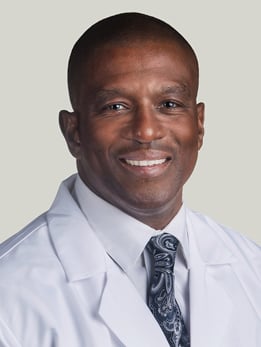 Trauma Surgery, Surgery | More
Professor of Surgery
UChicago Faculty Physicians hold faculty positions with the University of Chicago and provide care for patients on the academic health system's main campus in Hyde Park and in care centers throughout the Chicago region.
Close
773-834-2482
Kenneth Wilson, MD, has more than a decade of experience as a trauma, acute care and critical care surgeon for both adult and pediatric patients. He treats all related conditions, including giant ventral hernias, a condition that can occur after abdominal trauma and requires an extremely complex surgical approach.
Dr. Wilson is an active researcher, and has been widely published on topics including military trauma and trauma surgical outcomes. He is interested in the association between race and socioeconomic status on trauma-related health outcomes.