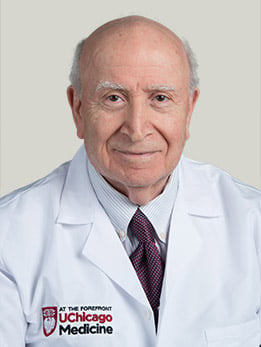 Javad Hekmat-panah, MD, has 35 years of experience as a
neurosurgeon
and
neurologist
. He now offers evaluations, consultations and second opinions for patients with complex neurological conditions and back pain.
Dr. Hekmat-panah is an active medical researcher. His areas of focus include
brain tumors
and brain injuries caused by trauma and ischemia.
Dr. Hekmat-panah is a recent recipient of the Distinguished Educator/Mentor Lifetime Achievement Award at the University of Chicago. He was nominated by his peers for his accomplishments and contributions to the community.