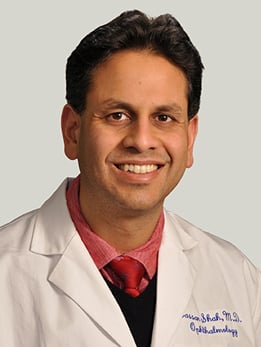 Assistant Professor of Ophthalmology and Visual Science
A clinically integrated network of physicians and providers employed by UChicago Medicine who offer care in inpatient, community, ambulatory, acute care or extended care settings.
Close
773-702-3937
Hassan Shah, MD, is an expert in oculoplastics -- the surgical treatment of the orbit (eye socket), eyelids and tear ducts -- and manages care for patients with droopy eyelids, eyelid laxity and eyelid retraction. Dr. Shah also has a special interest in thyroid eye disease and orbital trauma, offering both oculoplastic and strabismus surgery to treat these conditions.