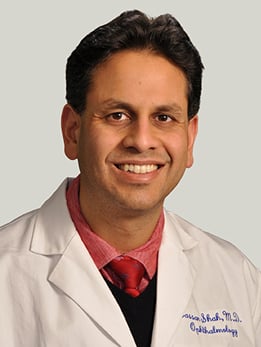 Associate Professor of Ophthalmology and Visual Science
UChicago Faculty Physicians hold faculty positions with the University of Chicago and provide care for patients on the academic health system's main campus in Hyde Park and in care centers throughout the Chicago region.
Close
773-702-3937
Hassan Shah, MD, is an expert in oculoplastics -- the surgical treatment of the orbit (eye socket), eyelids and tear ducts -- and manages care for patients with droopy eyelids, eyelid laxity and eyelid retraction. Dr. Shah also has a special interest in thyroid eye disease and orbital trauma, offering both oculoplastic and strabismus surgery to treat these conditions.