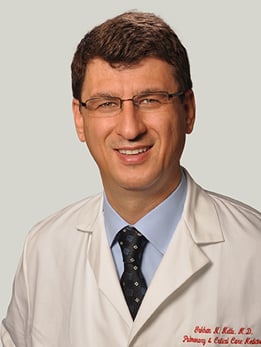 An expert in pulmonary and critical care and sleep medicine, Gokhan Mutlu, MD, cares for patients with respiratory diseases and sleep disorders.
Dr. Mutlu's research focuses on the mechanisms of lung inflammation and acute respiratory distress syndrome. He currently is the primary investigator of a study that examines how air pollution causes lung injury and triggers blood clots and heart attacks. In addition, Dr. Mutlu mentors medical students, residents and fellows on various research projects.
Dr. Mutlu serves on the editorial boards and as a reviewer for several prominent scientific publications, including The American Journal of Physiology, American Journal of Respiratory and Critical Care Medicine, and PLoS One. He is an elected member of the American Society for Clinical Investigation.