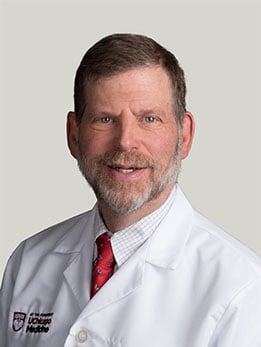 Pediatric Infectious Diseases | More
Professor of Pediatrics Chief, Section of Academic Pediatrics
Chief, Section of Pediatric Infectious Diseases
Vice Chair, Clinical Services
A clinically integrated network of physicians and providers employed by UChicago Medicine who offer care in inpatient, community, ambulatory, acute care or extended care settings.
Close
773-834-1443
Daniel Johnson, MD, is a respected physician, researcher and teacher. He is an expert in pediatric infectious diseases and in the care of HIV-infected children. Additionally, Dr. Johnson is committed to the development of community-based pediatric care in underserved areas, accomplished through partnerships with federally qualified health clinics and community hospitals. He works closely with area clinics and providers to expand the availability of pediatric primary care and specialty services on the South Side of Chicago.
Dr. Johnson is closely involved with the Urban Health Initiative, acting as the Senior Faculty Consultant to the South Side Healthcare Collaborative. He is one of the leaders of the Southside Health and Vitality Studies, focusing his efforts on the Real-time Community Resources Mapping Project.
As a participant in several HIV/AIDS outreach initiatives, he works to improve access to education, testing and treatment for this disease. He also lectures at hospitals throughout the Chicago area, advocating mandatory HIV testing for Illinois newborns. For this effort he was recently awarded (2009) a special achievement award by the American Academy of Pediatrics.
He is a co-investigator for the Greater Chicago Collaborative of the National Children's Study--a major research effort examining the effects of environmental influences on the health and development of 100,000 children across the United States. This study is scheduled to begin enrolling patients in 2012.