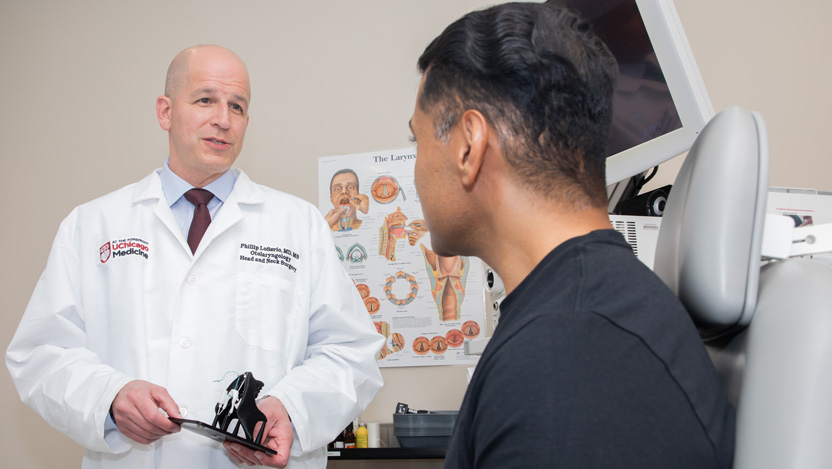 Hypoglossal nerve stimulation, is a relatively new treatment for obstructive sleep apnea (OSA) where a small, implanted device helps keep the airway open during sleep. It's an alternative to continuous positive airway pressure (CPAP) therapy that works inside the body instead of wearing a mask. You operate the device through Bluetooth.
Surgeons at UChicago Medicine were the first in the region and among the first in the country to implant the Inspire system. We have continued to innovate and optimize the surgical procedure to provide the best possible care to our patients.
Frequently Asked Questions About Hypoglossal Nerve Stimulation
Meet Our Expert Sleep Surgeon
Convenient Locations for Sleep Surgery
Request an Appointment
The information you provide will enable us to assist you as efficiently as possible. A representative will contact you within one to two business days to help you schedule an appointment.
You can also make an appointment with our providers by:
– Scheduling an appointment through our online scheduling portal
– Scheduling a virtual video visit to see a provider from the comfort of your home
– Requesting an online second opinion from our specialists
To speak to someone directly, please call 773-702-1865. If you have symptoms of an urgent nature, please call your doctor or go to the emergency room immediately.