Diagnosis
The best way to diagnose sleep apnea is to undergo a sleep study.

The UChicago Medicine Sleep Disorders Center provides a full range of diagnostic capabilities and expertise to test for all types of sleep disorders. Our sleep medicine experts offer care in outpatient clinics as well as state-of-the-art sleep labs fully equipped for comprehensive overnight sleep studies.

Throughout the process of testing and diagnosis, our board-certified sleep specialists, clinical staff and client service professionals are available to answer your questions and provide support.

Our accreditation by the American Academy of Sleep Medicine is a recognition of our commitment to high quality patient-centered care.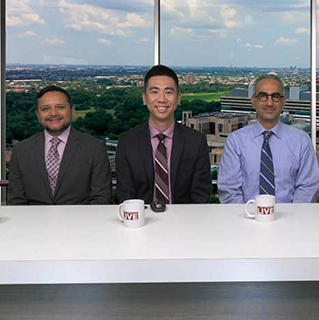 At The Forefront Live: Understanding Sleep Apnea
UChicago Medicine experts discuss sleep apnea, and the multidisciplinary approach to treatment.
Watch: Understanding Sleep Apnea