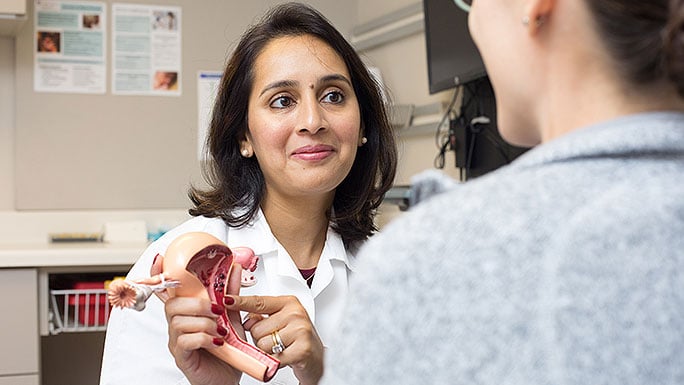 At the University of Chicago Medicine, our gynecologists, physician assistants and certified nurse midwives offer personalized, compassionate care for all general gynecologic conditions. We understand the importance of listening to our patients and providing you with state-of-the-art diagnosis and treatments. We have the expertise to manage — and when possible, solve — even the most complicated obstetric and gynecologic problems.
What to Expect
Refer a Patient
Physicians, contact our women's health team to schedule a patient.

Call Us
773-702-6118
Email Us
womenshealth@uchospitals.edu
Meet Our General Gynecology Team
Advanced Ultrasound Imaging
Our experts performs transabdominal and transvaginal ultrasounds to evaluate a range of gynecologic and obstetric health concerns.
Minimally Invasive Gynecologic Surgery
Our experts provide effective gynecologic surgical care using robotic and laparoscopic techniques that minimize pain, blood loss, scarring and recovery time.
Pediatric & Adolescent Gynecology
Our specialists offer comprehensive gynecologic care for girls and young women, from infancy through early adulthood, including the first exam and surgical care.
Women's Health Related Articles