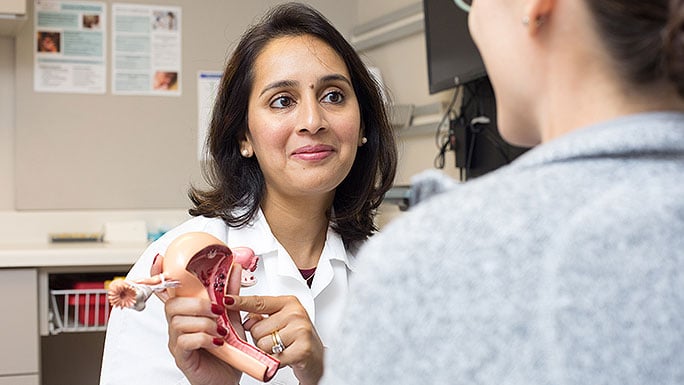 At the University of Chicago Medicine, our gynecologists, physician assistants and certified nurse midwives offer personalized, compassionate care for all general gynecologic conditions. We understand the importance of listening to our patients and providing you with state-of-the-art diagnosis and treatments. We have the expertise to manage — and when possible, solve — even the most complicated obstetric and gynecologic problems.
What to Expect
The Silence Behind Gynecologic Cancers: Expert Q&A
Gynecologic cancers have long been "silent" and are often detected too late. General obstetrician and gynecologist Dr. Maryam Siddiqui and gynecologic oncologist Dr. Nita Lee explain possible signs and symptoms, reducing risks and prevention.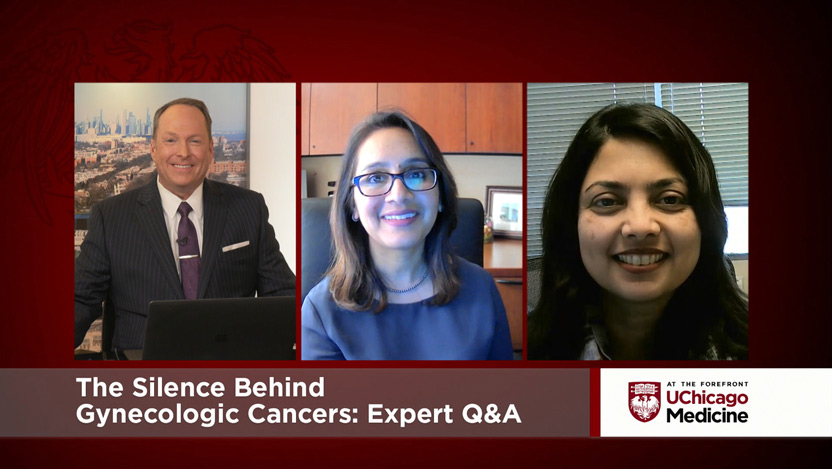 Obstetrics and Gynecology Articles