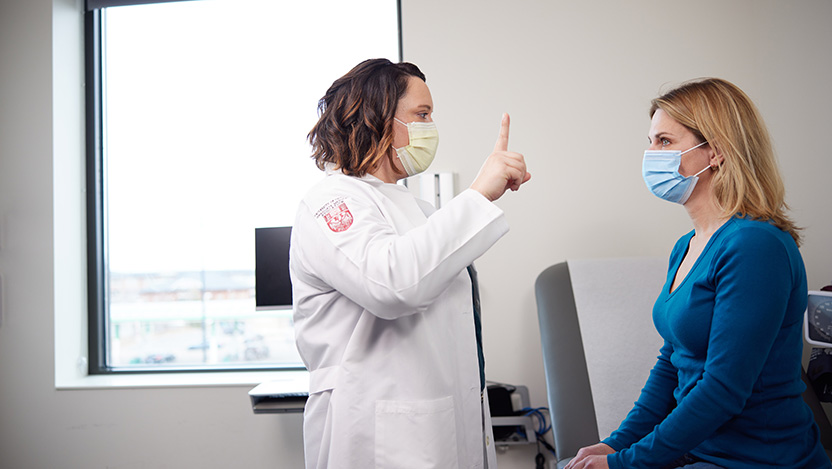 One advantage of seeking multiple sclerosis (MS) care at the University of Chicago Medicine is that our specialists have vast experience in treating MS and other diseases that can mimic MS— such as neuromyelitis optica, Sjögren's syndrome, lupus, Guillain-Barré syndrome and myasthenia gravis — that can exhibit similar warning signs and symptoms. They have the experience and depth of knowledge to accurately diagnose multiple sclerosis, which is a key factor in better symptom management and medical outcomes.
Request an Appointment
You can schedule an appointment instantly with one of our Multiple Sclerosis experts through our online scheduling portal. To speak to someone directly, please call 1-773-702-6222.
The information you provide will enable us to assist you as efficiently as possible. A representative will contact you within one to two business days to help you schedule an appointment.
If you have symptoms of an urgent nature, please call your doctor or go to the emergency room immediately.
Multiple Sclerosis Related Articles