The University of Chicago Medicine Center for Comprehensive Care and Research on Memory Disorders, also known as the Memory Center, provides specialized, compassionate care for the most challenging memory problems.

Our highly trained team of neurologists, geriatricians, psychiatrists, neuropsychologists, social workers and nurses evaluates each patient to develop an accurate diagnosis and comprehensive treatment plan. We provide primary care services and second opinions for patients with memory problems.

Our dedicated team members work closely with families and referring physicians to help guide the patient's treatment over the long term. We can also assess and manage behavioral and psychiatric problems that often accompany memory disorders.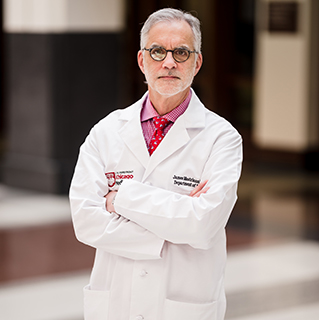 Younger-onset Alzheimer's disease
UChicago Medicine neurologist James Mastrianni, MD, PhD, explains the symptoms and treatments of early-onset Alzheimer's disease.
Read more
Our Memory Center Locations
Neurology & Neurosurgery Articles